Is Your Teen an Emotional Sponge? – Shrinking It Down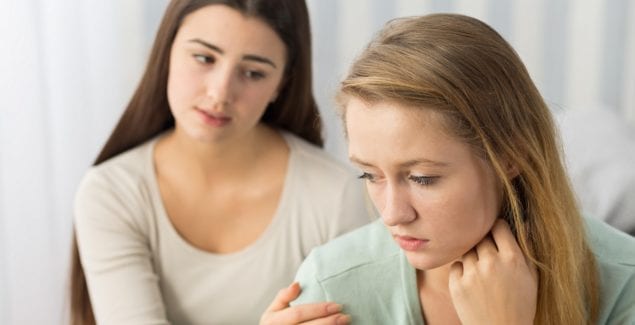 Posted in: Hot Topics, Multimedia, Parenting Concerns, Podcast, Teenagers
Topics: Child + Adolescent Development, Relationships
Peers can be an excellent source of social support, and it's great that more young people today talk to friends about their emotional challenges. But for every teen who shares, there's another teen absorbing the info like an emotional sponge. And while it feels good to help a friend, it can also feel overwhelming – even scary – to be a friend's sole source of support, especially for serious issues.
On today's episode of Shrinking It Down, Dr. Gene Beresin and Dr. Ellen Braaten help parents to think about the pros and cons of being an emotional sponge, ways for teens to set boundaries around what they can do on their own, and strategies to bring in others to help a friend in need, when it needs to be part of a team effort.
Thanks for joining in this conversation. If you have a comment or question about being an emotional sponge, write to us!
Media List
Episode produced by Sara Rattigan
Music by Gene Beresin
Was this post helpful?
Let us know if you liked the post. That's the only way we can improve.
Newsletter
Subscribe Today
Your monthly dose of the latest mental health tips and advice from the expert team at The Clay Center.
Subscribe
Multimedia
Quick Jumps
Tag Cloud