Being an Emotional Sponge: Supporting Young People Who Are Supporting Friends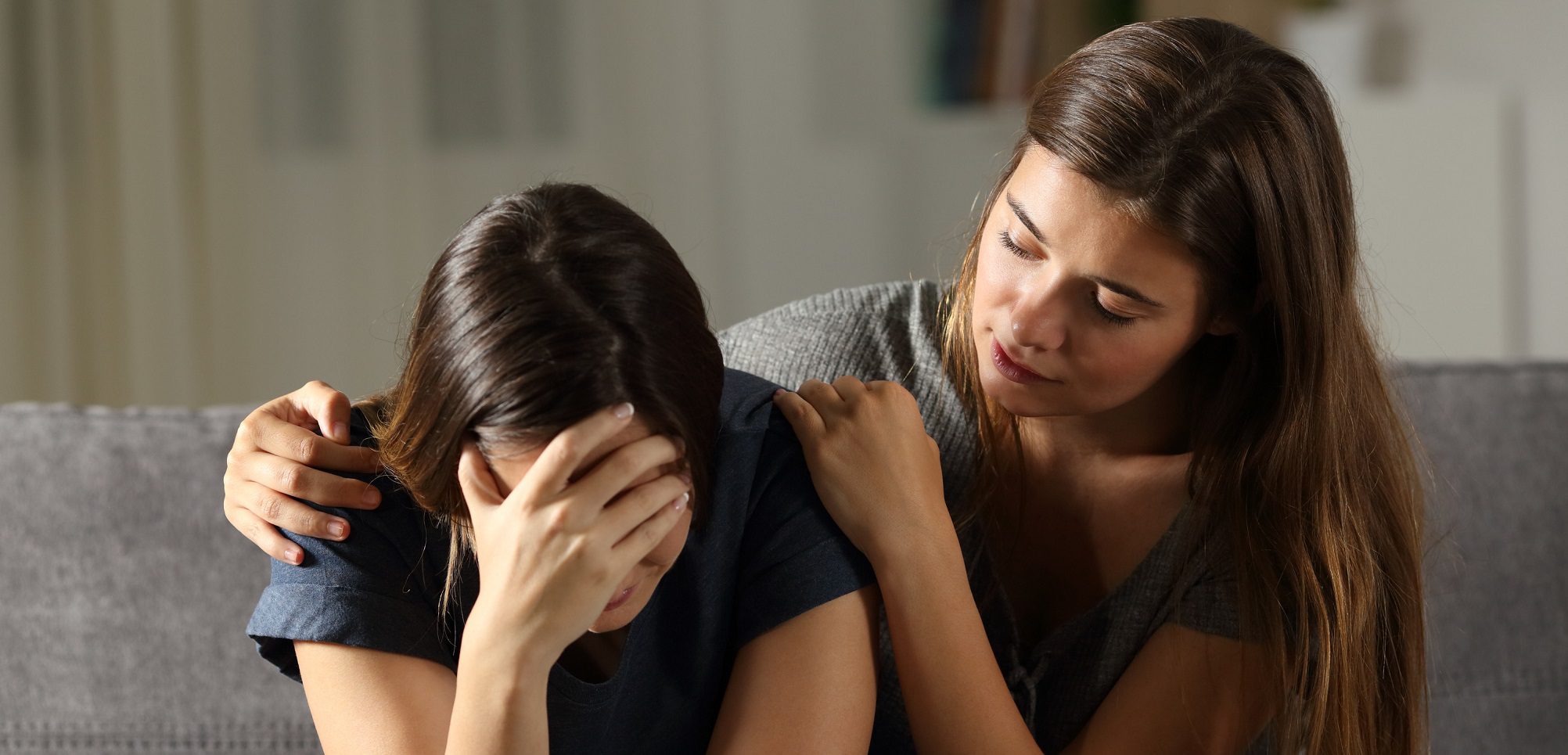 Posted in: Multimedia, Parenting Concerns, Podcast, Teenagers, Young Adults
Topics: Mental Illness + Psychiatric Disorders, Relationships
Listen to Dr. Gene Beresin and Dr. Ellen Braaten talk more about supporting teens who are supporting friends on our podcast. Tune in below, or search for "Shrinking It Down" wherever you get your podcasts.
Supporting friends who are struggling can be a valuable thing. Mental health problems among young people are on the rise. Recent studies show that depression, anxiety, suicide and loneliness are escalating, and that Generation Z is struggling now more than ever before.
The good news is that more young people are openly talking about emotional and behavioral challenges. Still, stigma, shame, and limited access to mental health professionals remain barriers for seeking help.
What's more is that young people who find themselves in these situations are not there by chance. Since they are so sensitive and caring, they're more likely to be the focus of and accept their friends' cries for support. The same personal qualities that make them safe for others to turn to are the ones that make it hard for them to set limits.
They become emotional sponges.
Pros and Cons of Being an Emotional Sponge
There are both potential benefits and potential risks for young people who find themselves in this kind of situation. Here are some things of which parents and young people should be aware.
Benefits:
Risks:
Tips for Parents
As a parent, if your teen or young adult is a confidant to a friend, they may not share what's going on with you. They may not want to betray a friend's trust or fear you might talk with other adults about it. In addition, some young people value their privacy and feel they can manage on their own.
Even so, you may be able to support your child in this kind of "emotional sponge" situation. Here are some things you can do:
Generally:
If you know about an issue with a friend:
Tips for Teens and Young Adults
As a young person, if you find yourself providing ongoing emotional support to a friend struggling with a mental health challenge, here are some tips to help you manage the situation.
Establish your role, goals, and limitations early. Make the decision early on about whether you are willing to provide peer support. It's hard to say no, but it is your choice. If you agree to help, even for a seemingly minor matter, it's important to have an initial conversation about what you can and can't do. You can say you are happy to listen, and provide support and advice, as a friend. But they also need to know:

You are not a mental health professional, so you cannot provide advice for situations that require years of training.
You cannot be the only person providing help, as it is too much responsibility for you to carry alone.
Perhaps most importantly, you may need to call someone else – a parent, teacher, or doctor – if you feel your friend is in danger. You cannot ensure absolute confidentiality.
These preliminary talks are essential. They prevent misunderstandings or your friend feeling betrayed. And, if you need to bring in others, you will have this agreement from the outset.
Don't worry alone. While your friend may only want to talk with you about their situation, it's not helpful or healthy for you – or for them – to carry the full weight of emotional support. In the beginning, you ask whom else you can bring into the situation. This may be another friend, a teacher, parent, or a counselor. Setting up a small team is a great way to prevent feeling that the entire burden of assistance rests on your shoulders.
Take care of yourself. You need to put on your own life-mask first before helping the person next to you, as the airplane announcement goes. We can only help others if we're in a good emotional place and can think clearly. If you need self-care ideas, take a look at what other teens and young adults do on our self-care page.
There's nothing better than being able to help a friend in need.
However, when it comes to providing emotional support and advice, some careful planning, healthy boundaries, and thinking things through in advance can go a long way to helping yourself, as well.
Was this post helpful?
Let us know if you liked the post. That's the only way we can improve.
Newsletter
Subscribe Today
Your monthly dose of the latest mental health tips and advice from the expert team at The Clay Center.
Subscribe
Multimedia
Quick Jumps
Tag Cloud