Moving Towards Anti-Racism for Our Future Generations, featuring O'Neil Britton, MD – Shrinking It Down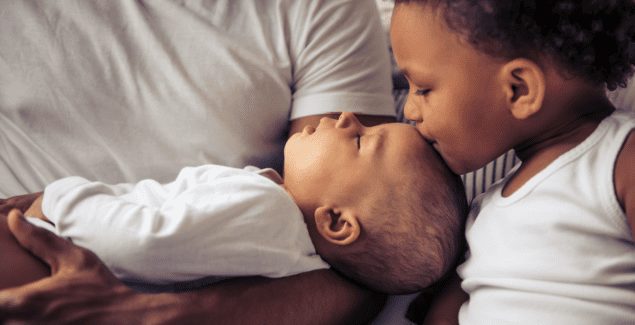 Posted in: Hot Topics, Parenting Concerns, Podcast
Topics: Child + Adolescent Development, Culture + Society
Tune in wherever you get your podcasts. Just search for "Shrinking It Down."
If you're Black or Brown and growing up in America, it's noticeable from a very young age that something feels off. That's because, no matter where you go, there is a layered, structural unfairness that plays out. The harmful impact of this unfairness begins to take its toll on even the youngest developing minds.
On today's episode of Shrinking It Down, special guest O'Neil Britton, MD, chief medical officer and senior vice president of Massachusetts General Hospital, joins Gene Beresin for a conversation about continued racial inequities in our society, social justice, and our duty to do better for future generations. They discuss the effects of structural racism built in to education and healthcare systems on kids and families, and think critically about steps we must take – individually and institutionally – to do more in moving towards an anti-racist Boston, and an anti-racist America.
Thank you for joining in this conversation. Have a question or comment about racism and families? Write to us!
Media List
Follow along with the conversation.
Episode produced by Sara Rattigan
Music by Gene Beresin
Was this post helpful?
Let us know if you liked the post. That's the only way we can improve.
Newsletter
Subscribe Today
Your monthly dose of the latest mental health tips and advice from the expert team at The Clay Center.
Subscribe
Multimedia
Quick Jumps
Tag Cloud