Tackling Racism Internally to Better Serve Our Communities – A Closer Look at Mass General's 10-Point Plan, featuring Joseph Betancourt, MD, MPH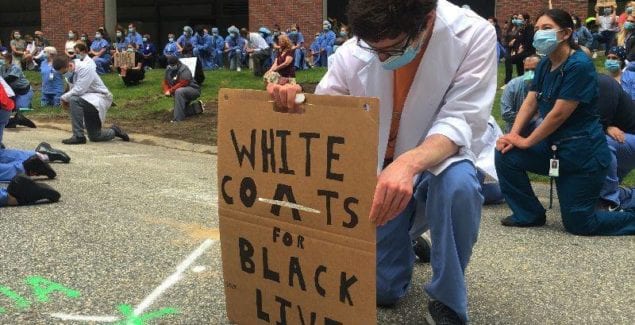 Posted in: Multimedia, Podcast
Topics: Culture + Society
When it comes to structural racism in health care, commitment to change stems from the top in creating physically and emotionally healthier communities. Today, on 'Shrinking It Down,' special guest Joseph Betancourt, MD, MPH, Vice President and Chief Equity and Inclusion Officer at Massachusetts General Hospital (MGH), joins Gene and Khadijah to help us understand how seriously MGH takes this charge.
Dr. Betancourt has focused his life's work on issues of equity and social justice, and has a long history of researching these issues and creating educational tools to improve cross-cultural interactions and increase diversity and equity in healthcare systems. In this episode, he talks through some of the things MGH is doing to improve hospital culture. Included in this is training to help hospital leaders, clinicians, and staff make progress in tackling implicit bias, and the need to measure and demonstrate this progress, so that training doesn't become just another 'check-the-box' tool.
Thank you for joining in this conversation. Do you have a comment or question about MGH's efforts to address and eliminate racism, and achieve equity and social justice? Write to us!
Media List
Follow along with the conversation.
Tune in wherever you get your podcasts – just search for 'Shrinking It Down.'
Episode produced by Sara Rattigan
Music by Gene Beresin
Was this post helpful?
Let us know if you liked the post. That's the only way we can improve.
Newsletter
Subscribe Today
Your monthly dose of the latest mental health tips and advice from the expert team at The Clay Center.
Subscribe
Multimedia
Quick Jumps
Tag Cloud