What Their Writing Told Me: The Taboo Of Mental Illness In The Hispanic Community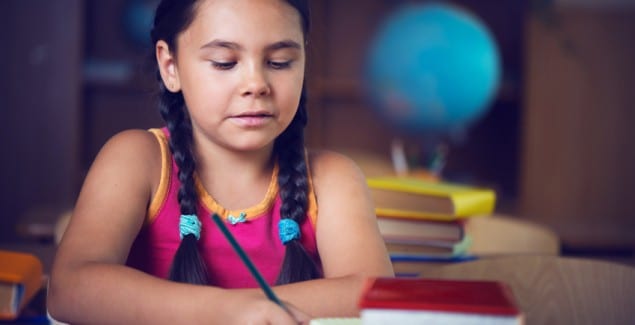 Posted in: Hot Topics, You & Your Family
Topics: Culture + Society, Mental Illness + Psychiatric Disorders
The following blog is part of The Clay Center's series on diversity, which presents varying cultural perspectives and beliefs on mental health and well-being.
***
A few months ago, I had the opportunity to participate in writing workshops with bilingual children from Boston Public Schools during UMass Boston's Hispanic Writers Week. During my time working with these children, I discovered many things about them through their writing.
Most of them were immigrants who arrived in the United States one to six years ago. Their families primarily came from the Caribbean and Central America, and a few came from South America.  Through their stories and poems, I learned about hardships, broken families and fears. Of course, I also found elements of hope, imagination and happiness. Writing is a powerful tool that can unleash repressed feelings, and serve as a great form of therapy. However, there is nothing better than seeking professional therapy in a timely manner to deal with the many types of problems and issues our children or we may have. While working with the children, I could not help but wonder if some of them were receiving, or will ever receive, professional help to cope with the challenges they may be struggling with.
As a Latin immigrant who has worked directly with the Hispanic community and in Hispanic media in this country, I have observed that many Hispanics are skeptical of seeking out therapy or any other professional mental health service. Usually if they do so, it is only as a last resort. Most Hispanics, especially older generations, are reluctant to talk about mental health issues or behavioral problems.
There is this big taboo, and if someone does go to a therapist, he or she usually hides it. A stigma surrounds the words "therapy," "psychologist," "psychiatrist." There is a misconception that visiting a mental health professional means that the person is crazy, or that something is terribly wrong with him or her. Therefore, the idea of seeking mental health help is either nonexistent or postponed for a long time. Moreover, the idea of sending a child to therapy is unmentionable.
After interacting with these children, speaking with them, and seeing their writing and behavior in the classroom, I suspected that several were struggling with challenges that could easily be resolved (or at least prevented from becoming worse) through professional therapy.
I saw angry children, others that were extremely shy and insecure, and a handful that were too critical of themselves. In some of their writing, they expressed a longing for their countries and families, and mentioned broken hearts and homes, violence and despair. Some of these children have been exposed to harsh realities. Some left violent countries, endured terrible journeys to make it to the U.S., and are still learning to adapt to a new environment. Furthermore, the promise of a new country with a thousand opportunities has in some cases been shattered by a harsh reality where parents have to work multiple jobs to simply make ends meets, giving them little time to spend with their children.
It dismayed me to read poems or stories by 9- and 11-year-olds with so much sorrow and anger, and it worries me now to think that some need to speak with someone about their emotions, but may never be able to do so. Perhaps their parents are able to see that something is bothering them, but are unaware of the potential benefits of speaking with a counselor, psychologist, or other mental health professional. What worries me the most is that some parents may be unwilling or reluctant to seek out this help due to their misconceptions about mental health services.
Hispanics, old and young, should understand that seeking mental or behavioral health services is perfectly normal, as our minds, as well as our bodies, need attention and care. And, this is especially important for children who are still shaping their personalities, and who have their whole lives ahead of them.
Was this post helpful?
Let us know if you liked the post. That's the only way we can improve.
Newsletter
Subscribe Today
Your monthly dose of the latest mental health tips and advice from the expert team at The Clay Center.
Subscribe
Multimedia
Quick Jumps
Tag Cloud