Summer Challenge: Come Together for Mental Health – Shrinking It Down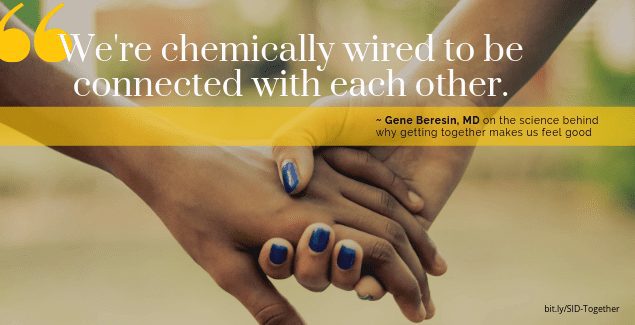 Posted in: Podcast
Topics: Healthy Living
Tune in wherever you get your podcasts – just search for "Shrinking It Down."
We shouldn't need science to tell us that getting together with other people is beneficial. Still, the science is pretty fascinating, and in the data-driven age in which we live, knowledge is power! In this episode, Steve and Gene dig into the biology and neuroscience beneath why connecting with others in our communities—particularly those outside of our everyday circles—not only feels great but is really important for our physical and mental health. We think it's so important, in fact, that we have a summer challenge for you all. Tune in for more!
Thank you for joining us in this conversation. Please write to us over the summer!
Media List
Episode produced by Sara Rattigan
Music by Gene Beresin
Was this post helpful?
Let us know if you liked the post. That's the only way we can improve.
Newsletter
Subscribe Today
Your monthly dose of the latest mental health tips and advice from the expert team at The Clay Center.
Subscribe
Multimedia
Quick Jumps
Tag Cloud