Illuminating Mental Health Through Art, featuring Multimedia Artist Elisa H. Hamilton – Shrinking It Down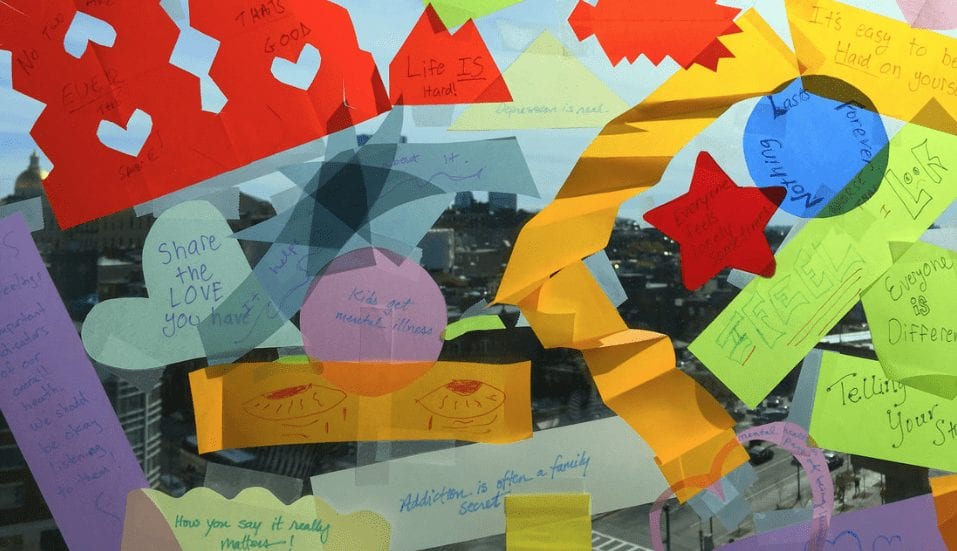 Posted in: Podcast
Topics: Culture + Society, Healthy Living
Tune in wherever you get your podcasts – just search for "Shrinking It Down."
At the Clay Center, we often stress the importance of creativity for supporting healthy youth development and community relationships. So, we're thrilled to have socially engaged multimedia artist Elisa H. Hamilton join Gene and Steve in today's episode! Elisa is a visiting artist with the Clay Center. Since January, she's been developing a project to help everyday families and communities become more aware of and engage with young people around issues of mental health. All of this using art as the entryway to these conversations. Tune in for more and stay tuned for the launch of her project in Fall 2019!  
Thank you for joining in this conversation. Have questions or ideas you'd like to share about art for mental health? Write to us! We'd love to hear from you. 
Media List 
Episode edited by Sara Rattigan
Music by Gene Beresin
Was this post helpful?
Let us know if you liked the post. That's the only way we can improve.
Newsletter
Subscribe Today
Your monthly dose of the latest mental health tips and advice from the expert team at The Clay Center.
Subscribe
Multimedia
Quick Jumps
Tag Cloud