Kids Under Surveillance! – Shrinking It Down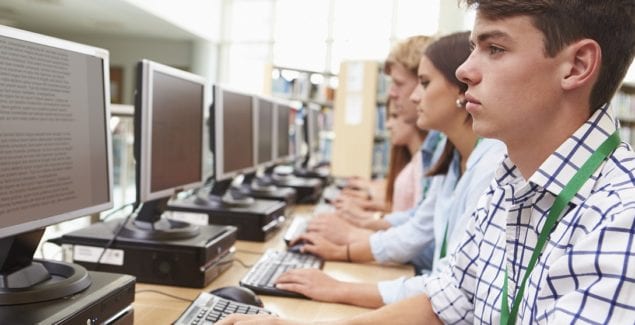 Posted in: Multimedia, Podcast
Topics: Culture + Society, Digital Media
Today's kids and teens are increasingly under surveillance, including by their own schools and parents. In some ways this is nothing new. Adults have always monitored kids for risk. But in today's digital age, there are so many more ways to watch our kids' every move – social media, cell phones, e-mail, even school apps intended for learning.  
Tune in wherever you get your podcasts! Just search for "Shrinking It Down."
A lot of kids and even parents don't know what kinds of surveillance schools are conducting on students, and many kids may not be aware of how their own parents are keeping tabs. While the aim is to keep kids safe, we don't yet have enough data to show how it's working. Do these efforts actually keep kids safer, or do the consequences outweigh the benefits? On today's episode, Gene and Steve discuss the challenges parents and schools face, and why it's important to balance oversight with maintaining trust between adults and kids. 
Thanks for joining in this conversation. Do you have questions or comments about the digital surveillance of young people? E-mail us!  
Media List 
Episode produced by Sara Rattigan
Episode research by Joshua Eng
Music by Gene Beresin
Was this post helpful?
Let us know if you liked the post. That's the only way we can improve.
Newsletter
Subscribe Today
Your monthly dose of the latest mental health tips and advice from the expert team at The Clay Center.
Subscribe
Multimedia
Quick Jumps
Tag Cloud