What Is A Nonverbal Learning Disability?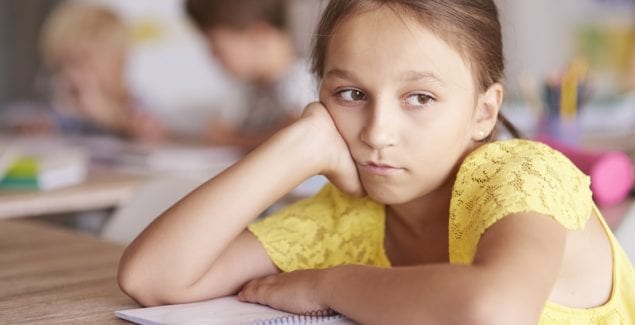 Posted in: Grade School, Parenting Concerns, You & Your Family
Topics: Learning + Attention Issues
A nonverbal learning disability (NLD) is a syndrome that includes challenges in visual-spatial organization, nonverbal problem solving, and social skills. Despite often having strong verbal abilities, children with NLD have trouble understanding humor and adapting to new situations. In school, they generally have better reading skills than math skills, and they often struggle with writing skills and executive functions.  Challenges interacting and making good judgement calls in social situations are often considered part of this diagnosis.  
Although this diagnosis is frequently used, there is some disagreement as to its validity and exactly what it means. There is a lot of overlap with this disorder and autism spectrum (especially high-functioning autism), and some experts think this may be the same disorder viewed with different lenses. Other professionals argue that these are two different disorders and that NLD is a valid diagnosis. However, it is not a disorder in the DSM-V, the diagnostic manual used by psychiatrists and psychologists. 
What we do know about NLD is that the deficits that children have are multi-faceted and include at least some or most of the following symptoms: 
Lower nonverbal IQ scores (i.e., Perceptual Reasoning on the 

WISC-V

) as compared to verbal IQ scores (i.e., Verbal Comprehension on the WISC-V)

 

Academic weaknesses in 

written expression

, math and/or reading comprehension

 

Fine motor skills weaknesses

 

Poor social skills

 

Gross-motor coordination weaknesses

 

Issues 

with abstract language and pragmatic language

 

Trouble organizing themselves

Problems shifting from one task to another

 

Associated emotional 

issues 

such as 

anxiety

, emotional outbursts

,

 and withdrawal

 
How is NLD Diagnosed?
Typically, NLD is diagnosed through a neuropsychological evaluation by a psychologist who will assess all the areas mentioned above. The evaluation would include a measure of intelligence, academic tests, visual-spatial and visual-motor tests, language tests, tests of executive function skills, and measures of social and behavioral functioning. A full test battery can be quite helpful in distinguishing a nonverbal learning disability from other disorders. This sort of specialized testing, which includes a formal diagnosis, is not typically provided by the school system. While testing completed through the public schools will describe the concerns, the evaluator will not give a formal diagnosis, as that is not the typical function of a school psychologist. If having a formal diagnosis and complete documentation of the child's strength and weaknesses is important to you, you will need to get an evaluation completed by a licensed psychologist who works in private practice or in a clinic or hospital setting. 
What are the Best Treatments for NLD?
Treatments for NLD are as varied as the symptoms themselves. For children who have trouble with motor skills, treatment by an occupational therapist is important. For those who struggle with social language skills, speech and language therapy is typically prescribed. Physical therapy is the treatment of choice for children who have problems with gross-motor coordination and strength. Other prescribed treatments include: 
An appropriate classroom placement with a low student-teacher ratio

 

Social skills training

 

Tutoring in reading comprehension, math, writing or executive function skills as needed

 

Psychotherapy to treat associated symptoms such as anxiety 

 

P

rescribed 

medication

,

 

in some cases

, 

to treat associated problems of attention, mood

,

 and anxiety

 
Many, if not most, children with a nonverbal learning disability are quite capable of succeeding in school and having satisfying, competitive careers – particularly if they receive appropriate treatment. Getting an appropriate diagnosis that focuses the treatment on the specific areas of need is important. Finding the right treatment resources can be difficult, as there is a lack of good tutors and allied services providers in many areas of the country – but be persistent! One of the most important things parents can do is to educate themselves on their child's disability, as it puts them in a much better position to advocate for their child's services. Working together with the school and service providers, while remaining your child's primary advocate, is key. Research in the field of learning disabilities is constantly yielding advances in understanding and treating NLD, and there is much reason to stay hopeful in the diagnosis and treatment of children with a wide variety of learning issues.   
Was this post helpful?
Let us know if you liked the post. That's the only way we can improve.
Newsletter
Subscribe Today
Your monthly dose of the latest mental health tips and advice from the expert team at The Clay Center.
Subscribe
Multimedia
Quick Jumps
Tag Cloud