What Is An Individualized Education Program (IEP)?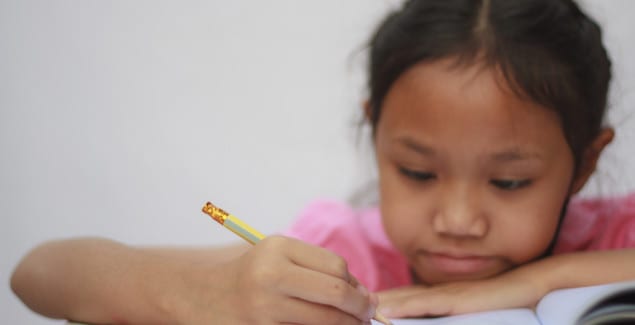 Posted in: Grade School, Pre-School, Teenagers, You & Your Family
Topics: Learning + Attention Issues
Billy was a second grader who was having difficulty reading. He was thus evaluated through his public school system to see if he was eligible to receive special education services. Upon his completion of a series of tests, Billy was identified as having a reading disability; this diagnosis entitled him to special education services.
When a student is found to be eligible for special education services, a document called an Individualized Education Program, or IEP, is developed at the evaluation meeting and/or at a separate, later meeting. An IEP provides services and accommodations to help your child participate and progress in the general curriculum—that is, the curriculum that his peers without disabilities are learning. For some kids, an IEP will include changes in methodology (how the curriculum is taught) to best meet their needs. Billy, who was found to have a reading disability (specific learning disability), was offered small-group reading instruction to attend separately from his class. Three times a week, he and two other students went to the resource room to work with the reading specialist for 45 minutes.
An IEP may also include modifications in the content of the curriculum so that the information presented is made less complex for the student. Or, it may list accommodations that allow the child to remain in the classroom. For example, Isabelle, a high school student, has ADHD; as a result, she has trouble attending class lectures and taking adequate notes. She was thus given preferential seating (i.e., allowed to sit closer to the teacher), as well as a written outline of the lesson so that she could follow along. Thomas, who was found eligible for special education due to a visual impairment, had accommodations in his IEP that included larger print textbooks, and the ability to verbally dictate his answers to test questions.
As we all know, children may need help in areas other than academics. An IEP is intended to also address these types of concerns. The IEP must contain a statement about the child's present level of educational performance, including the ways in which the disability affects his involvement or progress in the general curriculum (including recess, gym class, etc.). For preschoolers, this statement would include how the disability affects the child's participation in appropriate activities (i.e., "circle time" and play time). The IEP must discuss and address not only the child's academic needs, but all other educational needs that result from his disability. This may mean that it includes modifications and services such as social skills training, picture communication systems (for language-impaired children), behavioral management, and assistance during gym class. You and the members of your child's evaluation team should be as creative and resourceful as possible in identifying the best strategies for helping him in school.
Once you receive the IEP from the school, you may accept or reject it—in whole or in part. If you agree that the IEP accurately discusses your child's needs, and that it provides the services and modifications necessary to help her, sign and return the IEP to the designated person as soon as possible—it is in your child's best interest to do so. Unless the IEP indicates a different start date, all of the changes stated therein must be implemented immediately.
If you feel that only certain aspects of the IEP are appropriate for your child, you can choose to partially accept it. Or, if you determine the entire IEP to be unacceptable (i.e., you don't feel the services or modifications listed are a good fit or implemented frequently enough meet your child's needs), you can reject it. Whatever your decision, you should provide your response in writing—that is, you should write a brief letter to the school district clearly stating that you accept all the terms of the IEP, some of the terms of the IEP (be sure to note those you reject), or that you reject the entire IEP. State law may specify the amount of time you have to respond to the school, so make sure you check on this.
If you choose to accept all or a portion of the IEP, remember that it a legally-binding contract between you and the school as to what services your child will receive. Therefore, you should review the IEP carefully before responding—and, I encourage you to have other relevant people in your child's life look it over as well. All of the services and accommodations listed in the IEP are delivered at no cost to your family, so you don't have to worry about covering the expense of whatever therapies and specialized instruction the school is recommending. You should also know that if the school system cannot provide a recommended service for your child, it must pay for an outside provider to work with your child and/or transport her to another school where she can receive the appropriate services at the school's expense.
How Will You Know The IEP Is Helping Your Child?
For each area of need resulting from your child's disability, the IEP will contain a measurable annual goal. These goals will outline the expected progress or growth your child is anticipated to make over the next year of receiving services. For example, one of Billy's goals was to read grade-level text and answer questions about what he read with at least 80% accuracy. Benchmarks, or short-term objectives, are also noted, such as "Billy will improve his ability to decode two-syllable words." Finally, each goal will detail how it will be measured, as well as how you will be informed of your child's progress.
A key section of the IEP describes the special education, related services (such as occupational therapy), and modifications to be provided. Here the school system states clearly, often in chart form, what services will be provided, their frequency and duration, and by whom they will be administered. This section should also specify the location for each service (e.g., will your child be pulled out of class, or will he receive it in the classroom?).
If there is concern about your child having a three-month break from services over the summer, extended school-year services are often recommended. This typically means that the services (which may be the same as or different than those provided during the school year) will be given to your child for at least a portion of the summer vacation. However, if they are indeed different, the IEP must state exactly how so.
Was this post helpful?
Let us know if you liked the post. That's the only way we can improve.
Newsletter
Subscribe Today
Your monthly dose of the latest mental health tips and advice from the expert team at The Clay Center.
Subscribe
Multimedia
Quick Jumps
Tag Cloud