Dyslexia, Part 3: Accommodation Options Available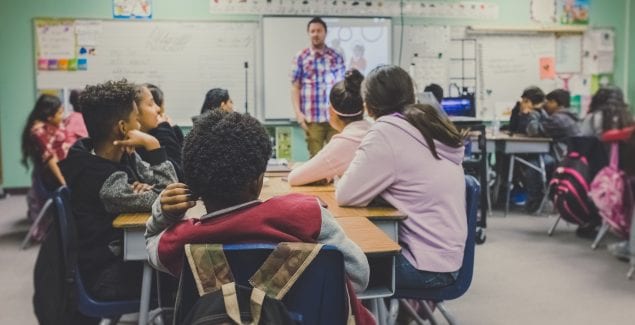 Posted in: Grade School, Infants & Toddlers, Parenting Concerns, Pre-School, Teenagers, You & Your Family, Young Adults
Topics: Learning + Attention Issues
This blog is the third in a series on dyslexia. Topics previously addressed include Dyslexia 101, and understanding treatment. Topics to be addressed further in include accommodation options available, and the transition of a child to life, school, etc. following diagnosis.
Rosita was a bright, energetic, and happy eight-year-old Latina girl who attended her local public elementary school. She was an upbeat, friendly child who had many friends, liked learning new things, and showed strong math skills. Yet, her Kindergarten and 1st grade teachers were concerned about her slow progress in learning the letters of the alphabet and, later, learning the different sounds that go with each letter.

Rosita's mother—a single parent—shared these concerns. She noticed that whenever she read books with Rosita at home, Rosita would guess different words based on their first letter, without trying to sound them out, and she often confused simple words like "the," "of," and "then." Rosita was not "outgrowing" these issues. In fact, they seemed to be getting worse.

When Rosita was in the 2nd grade, her mother sought an independent evaluation with a child neuropsychologist. As Rosita's mother and teachers had suspected for some time, Rosita was formally diagnosed with dyslexia, a type of Specific Learning Disorder with Impairment in Reading. Receiving the diagnosis was, in many ways, a relief for Rosita and her mother. But then, Rosita's mother began to wonder, "What does Rosita need in order to read better? What happens now?"
As discussed in earlier blogs in this series, dyslexia is the most common learning disorder among students in the United States. Once assessed and diagnosed by a trained professional, the process of finding appropriate support for your child begins. For most families, this means providing your child's school with a copy of the full evaluation report and requesting special education services through an Individualized Education Program (IEP) or a 504 Accommodation Plan.
Given that we know so much about dyslexia and its characteristics (e.g., weaknesses in pronouncing sounds and language-based skills), the first recommendation often includes gold-standard multisensory and phonics-based intervention in reading (i.e., Orton-Gillingham, Lindamood-Bell, or Wilson methods). Such programs build the foundation of skills needed to improve your child's reading (i.e., decoding) and are critical for promoting their academic success. This type of tutoring should be delivered by a specialist certified in one of these approaches, and it should be delivered in an individual or small group setting.
While multisensory intervention is one very important piece of the puzzle, it is not the whole picture. This type of approach usually comprises only a small part of your student's school day (perhaps 45 to 60 minutes), and may only occur several times per week. Considering that we want students to feel successful in all aspects of their learning, including when they are a part of the larger classroom, additional accommodations can make a big difference in leveling the playing field.
Importantly, just like we want interventions to be based on findings from the initial assessment, accommodations should also be tailored to your child's specific learning needs, and may differ between students. Many accommodations may be tailored to help your child in other areas of related weaknesses, such as difficulties with attention and focus, or general language weaknesses.
Below are some common classroom accommodations for dyslexia, which may be appropriate for your child:
Extra Time & Organizational Help
Offer extended time on all assignments and tests, including standardized testing.
Receive advanced notice for large reading assignments.
Pre-teach upcoming unit material and frequently review previously learned
Give frequent feedback, 1-on-1 check-in time, and frequent breaks.
Break tasks into smaller parts.
Have the student repeat and rephrase instructions to make sure they understand what is being asked of them.
Encourage the use of verbal rehearsal strategies to enhance the meaningfulness of material.
Use graphic organizers to organize ideas before starting to write.
Use graph paper to help keep numbers lined up.
Provide an extra sheet of paper to cover up most of what's on a test or a page so your child can focus on one problem at a time.
Encourage understanding through explicit instruction and by conceptualizing information as much as possible (i.e., connect concepts to everyday life).
Add structure to the day and tasks with routines and predictable transitions.
Reading Strategies & Supports
Use a placeholder or word highlighter device to help separate each word while reading.
Preview/review questions of chapters in assigned reading to target key information.
Take special care when asking students to read aloud in class and only call on them if they volunteer or are prepared in advance.
Writing Strategies & Supports
Offer the option to read responses aloud to a scribe during tests or for note-taking
Consider special spelling and writing considerations (e.g., do not penalize for spelling errors unless it is the focus of the assignment).
Multisensory Learning
Deliver slower, multisensory instruction with the use of visual-aids.
Use visual aids for reminders and as visual checklists to support task completion.
Modifications
Reduce or modify workloads and set flexible deadlines.
Offer modified testing formats (e.g., multiple choice).
Preferential Seating
Prioritize preferential seating during testing (e.g., quiet location) to minimize distraction and self-comparison to peers.
Consider preferential seating throughout the day so your child can receive regular feedback from their teacher as needed.
Finally, while these classroom accommodations may provide your child with the support they need to show what they know, assistive technology may also be a part of your child's learning accommodation plan. It is important to note that before choosing which technology program is right for your child, it might also be helpful to request an evaluation from your school's technology specialist. Technology is always changing and new learning programs are being developed regularly. Also, once you and your school team decide on supports, your child should work with the technology specialist to learn how to use the programs independently.
Many assistive technology programs greatly minimize challenges with reading, writing and note-taking and are outlined below:
Speech-to-text and text-to-speech software (e.g., Smartpen; Dragon NaturallySpeaking; eReading)
Access to websites that provide books on tape (e.g., Learning Ally; Bookshare; Audible), as well as word processing programs that can be used in the classroom – many public libraries offer audiobooks too.
Access to a word processor or tablet for written work with spell-check enabled
While coordinating your child's services may feel overwhelming at times, it is encouraging to remember that we know what works for supporting students with dyslexia. Just like specific reading interventions have changed the course of many students' educational careers, determining the right (and often minor) accommodations can provide your child with a lasting sense of self-confidence in the classroom.
As part of the neuropsychological evaluation that identified Rosita's dyslexia, she received many recommendations for accommodations and supports that could help her learn better at school. These were recommended in addition to multisensory reading instruction—the key intervention recommended for treating Rosita's reading issues. Rosita's mother shared the neuropsychological evaluation report with school professionals, and they discussed it at length at their initial meeting. Based on Rosita's learning style and personality, Rosita's mother and her educational team chose specific accommodations and supports that would be most helpful for Rosita, personally, and these were included in Rosita's first IEP. Rosita's mother and her educational team agreed to monitor Rosita's progress closely, and to add accommodations and supports to her IEP, as needed.
Was this post helpful?
Let us know if you liked the post. That's the only way we can improve.
Newsletter
Subscribe Today
Your monthly dose of the latest mental health tips and advice from the expert team at The Clay Center.
Subscribe
Multimedia
Quick Jumps
Tag Cloud