How Is Special Education Eligibility Determined?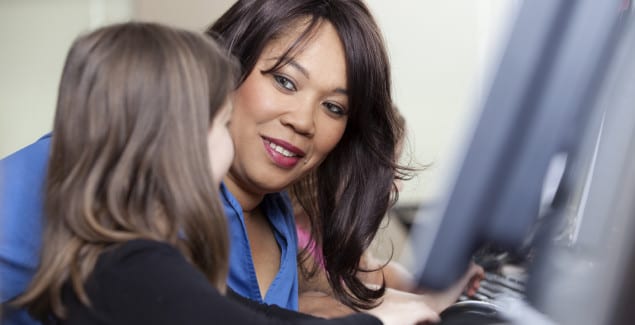 Posted in: Grade School, Teenagers, You & Your Family
Topics: Learning + Attention Issues
If you have a child with learning, behavioral, or attentional issues, you may be eager for him to receive special education services through your local school system. However, it might surprise you that even if your child has received a private or school evaluation—in which some problems were documented—he isn't automatically eligible to receive services at school.
How does the school system determine whether or not your child qualifies for special education? Well, a comprehensive evaluation is the first step. After the testing is completed, the school will call a meeting to discuss the results, and provide their recommendations (state law may specify an amount of time within which the meeting must be held). Parents must receive notice of the meeting far enough in advance to ensure that they will be able to attend—and, if the proposed meeting date, time, or place is not convenient, a mutually agreeable alternative must be found.
You should request copies of the evaluation reports in advance of the meeting. Note that you must ask the school for copies of these reports, as you will not typically get them in advance. If your child received an evaluation outside of the school system, you will need to share that report with your child's school prior to the meeting—check your state's requirements as to how far ahead of the meeting the school must receive the report. Also, be sure that you've reviewed the reports yourself, that you've discussed them with others who are knowledgeable about your child, and that you have prepared a list of questions to raise at the meeting.
Each evaluation team meeting must include the parents or legal guardians; at least one regular education teacher; a special education teacher or provider if your child is already receiving such services (e.g., your child is turning 3 and has been receiving 'early intervention'); a staff person from the school district who is familiar with the resources in the system, and who is qualified to provide or supervise special education services; a school staff person who can interpret the evaluation results with respect to how the child will be serviced/instructed in school (this is often filled by someone already listed above); and, if appropriate, the child. Note that the child must be invited to attend the meeting once he is 14 years or older, although he can choose whether or not to attend.
Parents may also bring other relevant parties to the meeting with them. If your child is seeing a therapist in the community, for example, it may be helpful for this professional to come to the meeting; she can likely clarify certain findings, and, conversely, she'll learn of information that will prove useful in her continued treatment of your child. It's wise to inform the school in advance if you plan to bring anyone who was not listed as an attendee on the original meeting notice.
Input from you (and in many instances, from your child as well) is essential to making the meeting and the resulting educational changes as effective as possible. Before the evaluation meeting, I encourage you to talk with your child about what she wants from her education. What would she like help with? What would she change if she could? What are her goals for herself? This discussion should include hopes and dreams, big and little; don't feel constrained by reality. If your daughter says that she hopes to learn what she needs to become President of the United States, that's OK. If she wants help organizing her backpack, that's OK, too. Your vision (and your child's) should help guide the team in developing an educational program that will move the child toward her goals, no matter how big or small they may be.
The primary decision made at the evaluation meeting is whether or not your child is eligible for special education services. Generally speaking, the Individuals with Disabilities Education Act (IDEA) states that any child may be eligible for services if he suffers from one of the disabilities in the list below, and if that disability has an adverse effect on his educational performance. For many of the disability categories, though not all, it's necessary to consider whether there is a significant difference between the child's ability (usually measured with intelligence tests) and performance (e.g., reading level, math level, language skills, handwriting, coordination skills, social skills).
It can be a huge disappointment to parents if their child is found not to be eligible for services. If this happens, you do have options, including rejecting the findings, and requesting an independent evaluation. Regardless of where you are in the evaluation or eligibility process, it's important to remember that knowledge is power; the better informed you are about your child's profile and testing, the better you can advocate for your child's needs.
DISABILITY TYPES UNDER IDEA:
To be covered under IDEA, the child must have one or more of the following impairments, and the impairment(s) must adversely affect his educational performance:
Specific learning disability (e.g., a significant delay in reading, math, or writing not attributable to intellectual disability)
Autism
Intellectual disability (e.g., intellectual developmental disorder)
Emotional disturbance, meaning a condition such as depression or anxiety that exists over a long period of time or to a marked degree
Speech and language impairment, meaning a communication disorder (e.g., stuttering, impaired articulation, expressive or receptive language deficits, etc.)
Traumatic brain injury, meaning an acquired injury to the brain caused by an external physical force (including birth trauma) that results in a functional disability or psychosocial impairment
Severe orthopedic impairment, such as cerebral palsy, an amputation, etc.
"Other Health Impairment" (e.g., attention deficit disorders, asthma, diabetes, a heart condition, etc.)
Sensory impairment, such as hearing and/or vision
(In many states: developmental delays in communication, physical abilities, cognition, social/emotional, or adaptive skills for children ages 3 to 9)
Was this post helpful?
Let us know if you liked the post. That's the only way we can improve.
Newsletter
Subscribe Today
Your monthly dose of the latest mental health tips and advice from the expert team at The Clay Center.
Subscribe
Multimedia
Quick Jumps
Tag Cloud