8 Young Adult Books That Will Change The Way You Think About Mental Health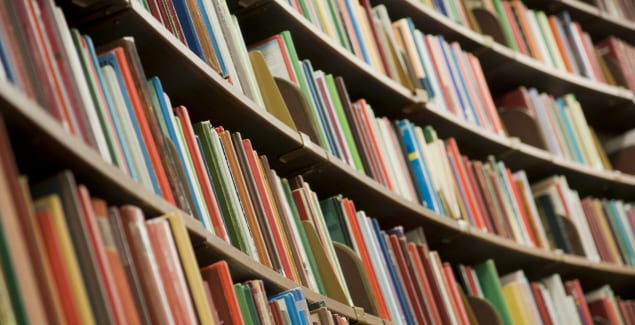 Posted in: Grade School, Teenagers, Young Adults
Topics: Culture + Society, Mental Illness + Psychiatric Disorders
The list below represents only a small sliver of the multitude of books that might help you and your teen talk about mental health issues—from the minor (anxiety about going off to college) to the major (depression and suicide). All of these are not only great reads in and of themselves, but also offer a way of approaching some of the most difficult-to-discuss topics with your pre-teens and teens. 
#1.  The Curious Incident of the Dog in the Night-Time (Mark Haddon) – This one's a classic. The narrator is a boy with autism who decides to solve the murder of his neighbor's dog. Told in a voice like none other, this is a delightful read that also gives great insight into the inner mind of a child on the spectrum.
#2.  Looking for Alaska (John Green) – Since practically everyone on the planet has already read John Green's other book, The Fault in Our Stars, this one is a good follow-up. Set in a private boarding school, Miles meets and instantly falls for Alaska, who is the definition of a manic pixie dream girl. That is, until it all goes wrong one night, forcing Miles to reflect on the choices we make and how their consequences ripple out indefinitely.
#3.  Belzhar (Meg Wolitzer) – Based on The Bell Jar, the classic novel by Sylvia Plath, Meg Wolitzer writes beautifully about loss, grief and delusion. This will give parents and kids the opportunity to (re)discover a classic, as well as read another author's interpretation of it.
#4.  Thirteen Reasons Why (Jay Asher) – A deeply affecting book about a boy named Clay who is sent a package by his classmate and crush who recently died by suicide. Inside the package are thirteen reasons why she's made this choice, forcing Clay to confront and make sense of this tragedy.
#5.  Fangirl (Rainbow Rowell) – For anyone who has ever loved books like Harry Potter or The Hunger Games, or has had to grow up and venture into territory unknown, this book is the perfect pick. Cath goes off to college with her twin sister who informs her that, for the first time in their lives, they won't be roommates. Cath is on her own, having to make her own friends while acclimating to a new environment. Funny, touching and an overall fantastic read.
#6.  Charm and Strange (Stephanie Kuehn) – Told in alternating timelines, Win is a young adult who can't outrun (nor fully comprehend) his tragic past. This book will spark intense discussions about family dysfunction and abuse.
#7.  The Rosie Project (Graeme Simsion) – An absolutely delightful book about a successful psychology professor with autism (though he doesn't quite realize it) who decides it's time to find a wife in the most unique of ways. Along the way reader gets a humorous, yet warm, glimpse into the mind of a man with autism. I (Ellen) have worked with many adults with autism, but this book still challenged me to think about this population in a new and refreshing way.
#8.  We Were Liars (E. Lockhart) – A doozy of a book that packs a punch in its last pages. This slim book is a cross between a summer novel and a psychological thriller, as the narrator tries to piece together what happened one fateful night—and why no one will talk to her about it.
Was this post helpful?
Let us know if you liked the post. That's the only way we can improve.
Newsletter
Subscribe Today
Your monthly dose of the latest mental health tips and advice from the expert team at The Clay Center.
Subscribe
Multimedia
Quick Jumps
Tag Cloud