Are ER Visits the Answer to Mental Health Issues at School?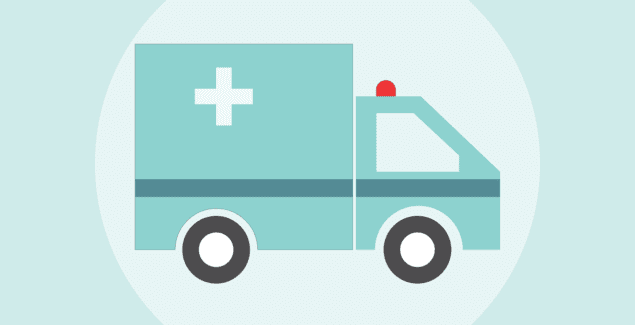 Posted in: Parenting Concerns, Teenagers, You & Your Family
Topics: Child + Adolescent Development, Mental Illness + Psychiatric Disorders
Anyone who works in a school can tell you that mental health concerns are an integral part of their job. After all, students need to be at their emotional best in order to perform at their scholastic best. There may be exceptions, but the general rule of thumb is that healthy kids are the best students.
Similarly, any mental health professional can tell you that kids who are in psychologic crises tend to falter in school. Mental health is intimately attached to school performance, and students who are under psychological duress require clinical attention. It's silly and even dangerous to separate the productive student from the psychologically well student. The acceptance of this principle is one of the major success stories in child and adolescent mental health and education.
Like many of these kinds of successes, however, our cultural open-mindedness has increasingly outpaced the systems we've established to provide ample and effective solutions. During the school year, multiple times a week, sometimes multiple times a day, school officials send children by ambulance to the hospital after making comments or exhibiting behaviors that raise concerns about their safety.
One student might see a bad test score and angrily mumble that she'd like "to blow up the school." Another might post on social media what for all the world seems like a heartfelt suicide note. In both cases, it's highly likely that that those students will find themselves sent to the ER in order to be assessed as to whether they can safely go back to school. And, in both cases, this kind of response (sort of) makes sense. After all, don't we want a trained professional to make that assessment?
Understandably, school officials don't want to take potential threats lightly; in many cases, warning signs were not heeded and the consequences were dire. However, there must be a better way than a carte blanche visit for all students who make frightening statements to find themselves in the ER. Most emergency rooms don't have child mental health clinicians, and the ones that do are bursting at the seams. These kids get to the ER, and they wait, and they wait, and then they wait some more. Everyone is seen as soon as possible, but as soon as possible can mean hours or even days. Additionally, students are often cleared to go back to school the next day. Parents, teachers, friends, and even those ER clinicians are baffled. Couldn't this have been averted?
If a school official asks me whether I can promise that a child in the ER will be safe at school the next day, I say and I teach my students to say without reservation, that we cannot. Instead, I say something like this:
"At this moment, based on the information I have gathered, I am comfortable, or I am not comfortable (depending on the information) sending the child back to school."
In other words, I don't have a crystal ball. I can offer a prediction, but I cannot know with certainty what will happen after the child is discharged. A suicide note and a collection of pills found in a student's locker is going to sway me towards inpatient treatment. A frustrated muttering about knocking down the school is going to make me ask questions but worry less about having that child go back to the classroom the next day. However, these extremes are rare. Kids are complicated, impulsive, and fickle, and most of the time, the correct course of action isn't crystal clear. I tell myself and my students that we don't have to be right – we just have to have good reasons for the decisions we make.
When a Student Is Sent to the ER for Mental Health Concerns
This is one of those posts where I'm going to offer lots of tips for parents, but also a few points of advice for teachers and students. My fervent hope is that these suggestions will make this fairly messy process a little bit smoother, a bit less painful, and ultimately more successful.
For Parents:
First and foremost, don't freak out. I offer this advice fully aware of the fact that freaking out is an understandable response when you receive a call from a school telling you that your child or teenager has been sent to an emergency room because they've been deemed psychologically at risk. Take a few deep breaths and a second to collect your thoughts.
As you make your way to the hospital, call the school and ask some key questions. Find out what exactly happened. Get a sense of the details that the school has already conveyed to the hospital.
Prepare for the possibility of a lengthy wait. Do your best to keep in mind that that clinicians are working as fast as they can, but the process for psychiatric emergency care is arduous and clunky. It can take much more time than you might initially expect.
Regardless of the setting, your first priority is to comfort your child. Some ER's have special psychiatric wings, while others will conduct psychiatric assessments in the pediatric or general medical area.    
If at all possible, and as soon as possible, facilitate a connection between school officials and emergency room clinicians. The clinicians will need to collect as much information as possible from the school. Generally speaking, the more all parties know about a child, the more that child can be accurately assessed.
Work with the clinicians and the school towards finding the best solution for your child. The school's job is to advocate for the school community; your job is to collect information so that you can advocate for your child.
For Students:
Do your best to help everyone to understand what happened that made school officials concerned enough to take this action.
Remember that this is not a disciplinary action. You will be in an emergency room.  You are not in detention or on probation.
If you have a therapist or counselor outside of the school, ask a school official to contact that therapist.  
For School Officials: 
If possible, spend some time with the child about whom you are concerned. Ask that child exactly what happened, even if you have been briefed by other school personnel.
If you do choose to send a student to the emergency room, please send a detailed written note and also make every effort to speak in person with the clinicians and with the parents. The process will be much smoother if information is readily available. 
If a child is cleared to return to school, find out from the student, the parents and the assessing clinicians what steps can be taken to avert another crisis.
Finally, for all parties, keep in mind that it is our increased willingness to acknowledge the emotional needs of children in school that has led to these ER visits. As recently as a decade ago, schools were more likely to consider these needs outside of their purview. As we move forward, we need to work together so that our systems of care work in complement rather than in silos. This is no small task, but it is essential if we are to deliver the best care and the best education for all of our children.
Was this post helpful?
Let us know if you liked the post. That's the only way we can improve.
Newsletter
Subscribe Today
Your monthly dose of the latest mental health tips and advice from the expert team at The Clay Center.
Subscribe
Multimedia
Quick Jumps
Tag Cloud