More Kids Are Receiving Mental Health Care, But…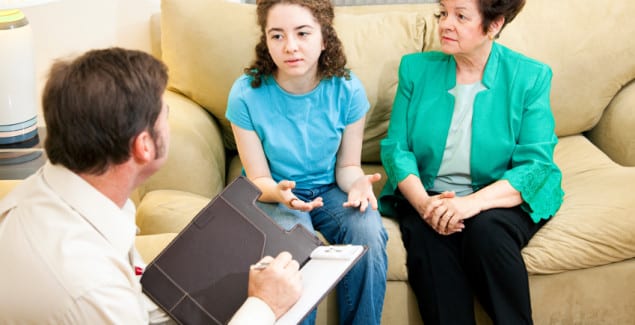 Posted in: Hot Topics, You & Your Family
Topics: Mental Illness + Psychiatric Disorders
At The Clay Center, we find ourselves writing often about how seeking psychiatric treatment is stigmatized in the United States.  We especially worry about this issue when it comes to children and adolescents.  We know that, despite a report from the Surgeon General back in 2000 that basically declared a national crisis with regard to pediatric mental health, the U.S. has done very little to incentivize professionals to choose child psychiatry and psychology as a career—and little to actively combat the stigma that dogs these fields and the people they care for.
But, there is evidence that things are slowly getting better.  Although many families who need help might view the rate of these changes as glacial in comparison to the obvious challenges that still exist, studies are emerging now that suggest that more young people are seeking and receiving care.
Probably the largest and most impressive survey to date, entitled "Trends in Mental Health Care among Children and Adolescents," was published in the May 2015 issue of the New England Journal of Medicine.
The authors of the paper note that we need to understand how many more young people are getting mental health care, and whether, paradoxically, the slow decrements in prejudice that have haunted psychological challenges for kids have led to an increased number of healthy children seeking out help at the expense of young people with more significantly impairing psychiatric disorders.  In fact, investigating this matter was the very goal of this important research paper.  To put the questions above more plainly:
Are more kids seeking treatment?
What are the demographics of these kids?
Are the kids who really NEED treatment actually getting the treatment that they both require and deserve?
As one might expect, the results are complicated.
Here's the study in a nutshell:
Researchers looked at over 53,000 young people between the ages of 6 and 17.  Using data from the medical expenditure panel surveys—federally-collected information that essentially looks at how U.S. households spend medical dollars—the researchers grouped their investigations into discrete periods between 1996-1998, 2003-2005 and 2010-2012.  The researchers further examined whether medical dollars spent on psychiatric visits included psychotherapy and/or psychiatric medication therapy, and they assessed the seriousness of the illnesses for which families sought care.
So, to put all of this in more straightforward terms, here's what the researchers did:
They examined the medical spending records of 53,000 young people between the ages of 6 and 17 that were spread out between three different three-year periods.
Those periods were 1996-1998, 2003-2005 and 2010-2012.
They looked at the young people in terms of age, ethnicity and severity of psychiatric impairment.
They looked at what modalities were utilized if these kids happened to receive some kind of mental health service(s). Did they receive talk therapy, medication therapy or a combination of both?
A study like this is chock full of tricky analyses, and the purpose of this blog post is not to dissect the paper.  Instead, we'd like to call attention to some of the major trends that the research uncovered, and then invite readers to think out loud with us about the reasons for these trends.
The study found that among those young people surveyed, the overall percentage of those who received care increased from around 9% during the 1996-1998 period, to more than 13% during the 2010-2012 period.  In other words, more kids received treatment as the decades progressed.  Furthermore, it turns out that the greatest percentage increase of the young people receiving care was among those with the most impairment.  However, the overall increase, as opposed to the percentage increase, took place mostly in children and adolescents who were less impaired or not impaired at all.  So, in summary, the percentage change of receiving care for severely impaired children and adolescents increased from 1998 to 2012, but the overall increased utilization of care occurred most often in less or non-impaired children and adolescents.
Now comes the hard part: What do we make of all of this?
Well, for starters, we can say with some comfort that more kids are getting care.  This means that children, their families and their primary care doctors are more comfortable referring to care, and that young people are therefore more likely to receive the proper care they need.  That's a good thing no matter how you slice the data.  This finding most likely speaks to greater acceptance of the existence of psychiatric illnesses, as well as a belief in the effectiveness of available treatments.
But, why aren't more impaired kids getting treated at the same increased rate?  We know that impaired kids are being treated more than they were in the mid to late 90s, but this study also suggests that many of these very impaired kids are going untreated altogether.  The study also shows that racial minorities are less likely to receive care, whether that care is in the form of psychotherapy, medication therapy, or both.
In other words, a major determinant for the increased utilization of mental health care among children and adolescents in the United States appears to be non-minority status and overall healthier kids.  So, even as some forms of stigma decrease with regard to mental health services, older and more stubborn forms of prejudice might still persist.
We still face the nihilism that hounds the overall societal view of significant psychiatric illness (the belief that nothing helpful can really be done), as well as the latent and sometimes explicit prejudice that minority groups are somehow not worth treating—or are less likely to seek treatment than are non-minority groups.
So, as with most complicated studies, we find a complicated mix of laudatory conclusions and cautionary tales.  We are delighted that the overall mental health care of children and adolescents continues to increase.  But, we also worry that care is not provided to, or perhaps not sought by, those who either need it most, or have less access to care in the first place.
These are, in fact, the most pressing challenges in the battle against mental health stigma as we move forward in the second decade of the 21st century.
Was this post helpful?
Let us know if you liked the post. That's the only way we can improve.
Newsletter
Subscribe Today
Your monthly dose of the latest mental health tips and advice from the expert team at The Clay Center.
Subscribe
Multimedia
Quick Jumps
Tag Cloud