Who is Qualified to Conduct My Child's Evaluation?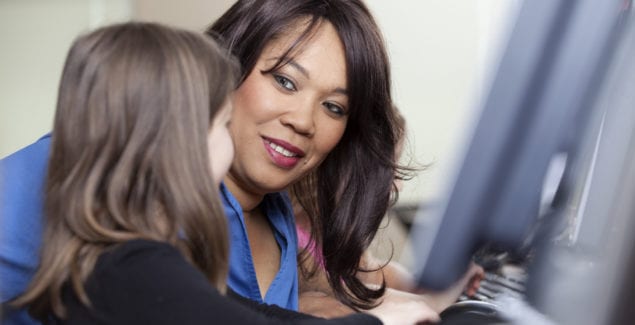 Posted in: Grade School, You & Your Family
Topics: Learning + Attention Issues, Mental Illness + Psychiatric Disorders
The number of professionals available to conduct evaluations of children can be quite overwhelming. Psychologists, psychiatrists, social workers, educational consultants, counselors, and neuropsychologists are only a partial list of the professionals who can be helpful when you're seeking more information about your child's development. The most important thing to remember is that, regardless of the "label" that the professional has behind his or her name, you should ask yourself:
"Can I trust this professional to understand my concerns and my child?"
The answer to this question can be somewhat subjective—no professional, no matter how well-respected, is perfect for every child. The best way to know if the professional is right for you and your child is to get a referral from someone you respect, and then interview him or her to see if the relationship will be a good fit. Parents frequently know when it won't be. Trust your judgment if your first impression is not a good one. That being said, here is more information that can help you make an informed and comfortable decision.
What's in a Professional Title?
The terms psychiatrist and psychologist are easy to confuse, as they are sometimes used interchangeably in the vernacular. In reality, they are two quite different groups of professionals.
Psychiatrists are physicians who, after completing medical school and receiving their M.D.s, go on to specialize in the treatment of mental disorders. Psychiatrists perform psychiatric evaluations with the purpose of providing a diagnosis and treatment plan for a child's difficulties. They may ask parents detailed questions about their child's history, and perform a physical examination and laboratory tests (particularly if they are planning on prescribing medication). Many psychiatrists also specialize in providing therapy to children and families. Psychopharmacology is a sub-specialty within psychiatry;  psychopharmacologists are psychiatrists who prescribe medication to treat psychiatric symptoms.
Clinical psychologists are professionals who earn a doctorate (Ph.D.) in clinical psychology by completing at least four to six years of graduate training in the diagnosis and treatment of psychological disorders, as well as a full-time, year-long internship at a hospital or mental health agency. As part of their education, most clinical psychologists receive training in statistics, research methods, and related subjects such as physiology and neurology. Some clinical psychologists specialize in treating psychological disorders, some specialize in assessment, and others act primarily as researchers. Some clinical psychologists do a combination of research and clinical work.
Neuropsychology is a sub-specialty within psychology. Neuropsychologists are typically clinical psychologists who have received advanced training in neuropsychological testing. If you were confined to choosing only one person to do an evaluation of your child's cognitive or academic functioning, you couldn't go wrong in picking a competent child neuropsychologist, as these practitioners' entire profession is dedicated to comprehensively evaluating children in the areas of cognition, academic achievement, memory, and neuropsychological functioning.
School psychologists perform tasks such as counseling students and administering tests, particularly tests of cognition and academic achievement. School psychologists are important providers of testing, and many children who have academic problems will never need to see another professional. However, most school psychologists do not diagnose children, nor do they perform in-depth psychological treatment. In other words, although they are quite qualified to assess children's progress, to determine areas of strength and weakness, and to make recommendations for remediation, they almost never diagnose children with disorders such as ADHD, dyslexia, or depression.
Educational psychologists are typically involved in improving curricula, teaching methods, and administration of academic programs. Educational psychologists and educational consultants (those who do not perform testing), are sometimes involved in extended evaluations. For example, in my practice, I may contract with an educational consultant to observe a child in a school, or to represent my reports at a school meeting. At other times, I may make a referral to an educational consultant who can help parents decide which school will best meet their child's individual needs. The educational consultant uses the results of my evaluation, along with his or her personal knowledge about potential schools, to help match the student with an appropriate educational environment.
In addition to psychologists and psychiatrists, there are a number of other professionals who may be involved in assessing your child. Speech and language pathologists perform a variety of roles for children who have speech and language disorders, including treatment and evaluation. Occupational therapists help individuals manage and remediate difficulties with fine motor, sensory, self-help, and daily living skills. They also evaluate these skills in children. Physical therapists provide services to assess, restore, or improve physical functioning, such as gross-motor coordination, range of motion, and movement.  School counselors are important resources in treating children with a variety of emotional and educational problems. They provide assistance when children have behavioral problems or crises, and can be an important link among the classroom teacher, the principal, and parents. As you might guess, there is no one right person for every possible evaluation.
Public Vs. Private Evaluation
If you'd like an evaluation to be completed through the school system, most likely a team of professionals—which could include a school psychologist, a speech and language therapist, an occupational therapist, and/or a physical therapist—will evaluate your child.
If you decide to seek a private and comprehensive evaluation of cognitive and neuropsychological functioning, you will probably want to begin with a neuropsychologist or clinical psychologist. If you are interested in a medication consultation, a psychiatrist or psychopharmacologist is the professional you will need. If you are interested in a psychiatric or psychological evaluation to determine the best course of treatment, a child psychiatrist or psychologist could be appropriate. You can learn more about the pros and cons of a private clinic versus a public school evaluation here.
Regardless of the profession, you should get information about the evaluator's credentials. He or she should be licensed in his or her chosen area of specialty. Finally, the professional should be someone you trust, and who makes you feel comfortable and understood.
Was this post helpful?
Let us know if you liked the post. That's the only way we can improve.
Newsletter
Subscribe Today
Your monthly dose of the latest mental health tips and advice from the expert team at The Clay Center.
Subscribe
Multimedia
Quick Jumps
Tag Cloud