How Schools Respond When a Child Is Being Cyberbullied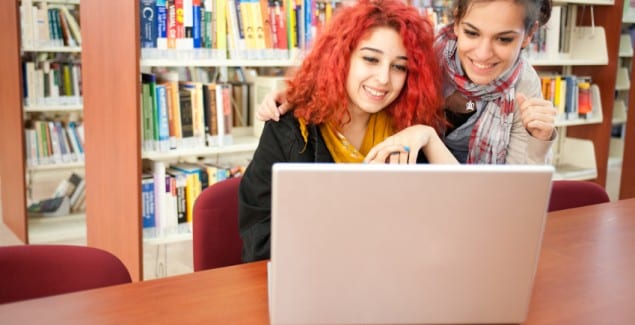 Posted in: Hot Topics, Teenagers
Topics: Bullying
As a child psychiatrist, I often find myself in adversarial negotiations with school districts.  I am typically advocating for more intensive services for my patients, while school districts are often determining the best use of limited resources.  This issue is rarely more poignant than when it comes to a child being cyberbullied.  Recent events in the media have highlighted the dangers of cyberbullying, and The Clay Center has even provided parents with some guidance on the issue.  Often times, parents and clinicians look to the school to solve the problem; schools, meanwhile, feel as though they have limited ways in which they are able to help.   
To help parents understand the perspective of schools, I sought the advice of a school administrator.  Lyn Gorrindo is the assistant superintendent of Education Services in the Douglas County School District in Nevada.  And in full disclosure, she's also my mom.
~ T.G.
***
 As a school district administrator, I'm often asked how schools can be helpful to a child who is being cyberbullied.  There is a common myth that schools have no responsibility to help children if the bullying occurs off-campus, but this notion is FALSE.  Several recent US Circuit Court of Appeals decisions have reaffirmed that most school districts have an obligation to intervene in cyberbullying cases when the harassment creates a substantial disruption of school activities.  Examples of this type of disruption include: "sexts" that are being passed around school, a student who comes to the school counselor's office because someone has written "you should die" on her Facebook page, circulated lists of "The 10 ugliest girls at our school," etc.  While these events have occasionally occurred at the elementary-school level, most of these problems occur in middle and high school, where students are using technology quite pervasively.
Of course, the biggest barrier to schools helping students relates to reporting.  Many students are hesitant to come forward—for fear of embarrassment, drawing attention to themselves, or "making the problem worse."  In cases where the offensive posts become viral, a friend of the victim will often report the issue to a teacher or administrator; this is enough to allow a school to act.
In my state, we have 24 hours from the time we receive a report to start an investigation.  We'll go to Facebook or other social media sites to try to find copies of the offending posts, but many times they have already been deleted by the offender.  If parents are aware of inappropriate posts, screen shots or print-outs would be invaluable to both school and police investigations.
We have suspended many students for cyberbullying, and have taken several students to expulsion hearings for threats and repeated harassment against an individual.  School districts will act if they have evidence to show that there is a problem.
There is some geographic variation, but every state has addressed the problem of cyberbullying in some sort of legislation.  Parents should educate themselves about the policies of their child's school district; websites like StopCyberbullying.gov can serve as great resources for parents.
Finally, if parents suspect that their child is being cyberbullied, or that he or she is engaging in other problematic internet behaviors, they should set strict limits on the child's social media use—or even consider deleting the child's account(s) altogether.  Parents should aggressively monitor their child's use of social media, and be aware of what he or she is posting.
It may sound cliche, but it really does take a village to address and prevent the issues associated with cyberbullying.  Parents, teachers, physicians and students need clear and open lines of communication to help the victims of cyberbullies regain a sense of safety.
Was this post helpful?
Let us know if you liked the post. That's the only way we can improve.
Newsletter
Subscribe Today
Your monthly dose of the latest mental health tips and advice from the expert team at The Clay Center.
Subscribe
Multimedia
Quick Jumps
Tag Cloud