Adolescent Substance Use: How The Addiction Free Futures Project Plans To Make A Difference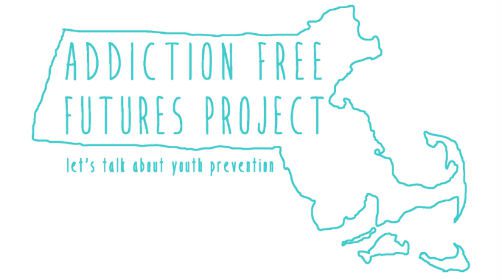 May 15, 2017
Posted in: Hot Topics, Podcasts, Teenagers, Young Adults
This is the first blog post in a series as part of The Clay Center's involvement in the Addiction Free Futures Project from the Children's Mental Health Campaign, the aim of which is to expand youth and young adult access to substance use prevention and early intervention tools like SBIRT (Screening, Brief Intervention, and Referral to Treatment).

Intro music written and performed by Dr. Gene Beresin.
Outro music performed by Dr. Gene Beresin.
Massachusetts is in the midst of a crisis: opiate overdoses in the Commonwealth rose by 90% between 2000 and 2012, and since then, there has been another 33% increase in opiate-related deaths. In fact, overdoses killed twice as many people in 2013 as motor vehicle accidents. People are using substances at higher rates—and they're doing so at an earlier age.
It isn't just opiates that are the problem. Massachusetts has the second highest rate of high school students reporting current marijuana use, and 40% of that age group reports having had alcohol in the last month. We also know that the decisions teens make around substance use are fraught with danger, given their sensitivity to peer pressure, and their greater impulsivity compared to adults. In the 2012 National Survey of American Attitudes on Substance Abuse, high school students identified drugs, alcohol and tobacco as the most important problem they face, beating out the second- and third-place contenders of social and academic pressures by a wide margin.
The younger teens are when they experiment with alcohol or drugs, the more likely they are to struggle with addiction later in life. That's because the adolescent brain is a work in progress, with full maturation not occurring until age 25. During the teen years, the parts of the brain that control emotion, motivation and impulsive behavior are rapidly evolving, leaving key executive functions, such as judgment and reasoning, to be particularly impaired if exposed to alcohol or other drugs. These impairments, in turn, can give way to risky behavior, as rationality essentially becomes overridden by emotionally-charged reactions. Not only do these impairments cause accidents, injuries and deaths during the teenage years, but they can have life-long ramifications on cognition and emotion regulation, as well as increase the risk for addiction. Studies show that anywhere from 40-50% of teens who start drinking before the age of 15 will struggle with alcohol or other significant drug problems later in life.
While addiction is without a question a complicated disease, it is, thankfully, both treatable and preventable. Therefore, the Children's Mental Health Campaign, a statewide coalition of families, advocates, healthcare providers, educators and parents dedicated to the comprehensive reform of the children's mental health system, has launched the Addiction Free Futures Project in Massachusetts to help combat youth substance use by expanding access to Screening, Brief Intervention, and Referral to Treatment (SBIRT).
SBIRT is a simple, low-cost, evidence-based public health approach to addressing teenage substance use. It's geared toward adolescents aged 14 to 22 years, is easy to administer, and, most importantly, is effective in identifying youth at risk, and guiding them toward counseling and treatment if a problem exists. Through SBIRT, we can begin to have frank, sensitive discussions with adolescents at a time when they may be more receptive and amenable to change. And, when we're able to have honest conversations with young people about alcohol and drugs, we can help them stay on the path to a bright future—or get back on track if they need help.
Research has shown that brief interventions to reduce risky alcohol use by adults are extremely effective, saving an estimated $6.00 for every $1.00 spent. The savings may be even greater for teens—not just in terms of dollars saved, but in terms of the number of lives saved. Alcohol and other drug use among youth aged 15 to 24 years accounts for the vast majority of life-years lost due to disease, disability and premature mortality. In other words, practically the only thing a young person will get sick or die from during this age is alcohol or other drugs. Therefore, early detection through SBIRT not only saves lives and reduces suffering, but makes sound financial sense.
The Addiction Free Futures Project is part of the five-state "TRUE TALK: POWER OF PREVENTION" initiative run by Community Catalyst, a national nonprofit advocacy organization based in Boston, and supported by grants from the Conrad N. Hilton Foundation and The Peter and Elizabeth C. Tower Foundation. Dedicated to expanding access to SBIRT for youth and young adults, the project has authored a piece of legislation (H. 1796 An Act relative to preventing adolescent substance abuse by expanding SBIRT) that, if passed, would add screening for substance use to the list of health screenings conducted in public schools. The bill builds on an existing program developed by the Massachusetts Department of Public Health that has trained school nurses and other school health personnel to utilize evidence-based, cost-effective strategies to universally screen for risky substance use and guide appropriate follow-up in eight school districts to date.
If interested in getting involved in the Addiction Free Futures Project, or simply to learn more, contact Courtney Chelo at cchelo@mspcc.org, or 617-587-1513.
– Originally published 15 July 2015
Comments