HUBweek 2018: Raising Healthy Children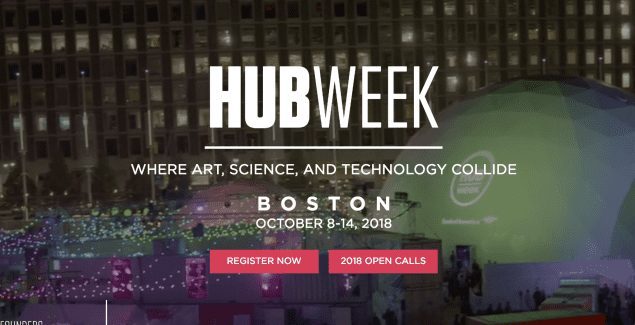 Posted in: Hot Topics, Parenting Concerns
Topics: Child + Adolescent Development
HUBweek is nearly here!
The Clay Center for Young Healthy Minds is proud to host a series of free, interactive sessions focused on raising healthy children for a resilient future generation at Boston's 4th annual HUBweek. Massachusetts General Hospital is a proud co-founder of this innovative festival in which art, science, and technology collide.
This year's theme? "We the Future."
From making sense of pediatric screen-time recommendations for 2-year-olds, to parenting in an age where recreational pot is legal, to understanding the developmental and emotional impact of on-demand TV and political activism on teens, there's a lot that parents, educators, and other caregivers need to navigate today that was less true for previous generations. While it may feel as if there are only gray-area answers to many of these concerns, there is a lot we can do by educating ourselves, asking thoughtful questions, and listening and engaging with each other and our communities.
Come engage with us at HUBweek this October 11 – 14 in the Ideas Dome at City Hall Plaza as we delve into all of these issues and more. We'll start the conversation based on what we know from our clinical and research experience in the field, but we're counting on you keep the conversation going.
Learn more and register today!
***
Massachusetts General Hospital is a co-founder of HUBweek, an innovation festival taking place in Boston October 8-14 in 2018. 
Was this post helpful?
Let us know if you liked the post. That's the only way we can improve.
Newsletter
Subscribe Today
Your monthly dose of the latest mental health tips and advice from the expert team at The Clay Center.
Subscribe
Multimedia
Quick Jumps
Tag Cloud