Summer School: Pros & Cons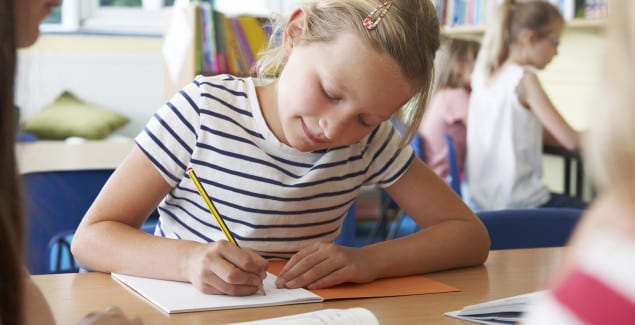 Posted in: Grade School, You & Your Family
Topics: Child + Adolescent Development, Learning + Attention Issues
Brett's mom was surprised when his second grade teacher recommended that he attend the public school's summer school program. Yes, she knew Brett had some trouble learning to read and was receiving reading support under an IEP, but summer school? Wasn't that for kids who couldn't learn, or who misbehaved?
Brett wasn't one of those kids. He was a well-behaved kid who just needed a little help learning to read. Brett's mom didn't know what to do; she wanted to give him every opportunity to become a confident learner, but was afraid that summer school might have the opposite effect—that it might make him think that he hadn't already worked hard enough during the school year. She was afraid that he wouldn't have time to "be a kid" this summer. She was afraid that the family would never get a rest from the incessant homework assignments and, frankly, she was looking forward to a break from school herself.
Brett's mom's fears are common, but for the most part unfounded. However, before she commits to enrolling Brett in a public school summer program, there are a number of questions she—and any other parent—should ask:
What is the instructional purpose of the program? Programs can range from treatment to remediate a disability, to helping students prevent regression of skills, to preparing students for the information they will encounter next year. Parents should know the goals of the summer program, and make sure their child's needs are well matched to the purpose of the program.
Who will be delivering the services? Will the instruction be provided by experienced teachers, or will it be primarily paraprofessionals who are supervised by teachers?
Is the program mandatory or voluntary? Summer school participation isn't typically mandatory, but parents will want to make sure that is, in fact, the case. Mandatory participation in summer school is usually for students who are at risk of being retained or "held back;" it's therefore a good idea to inquire if that's the case.
How frequently does the program meet? Is it daily? A full day? A half day? Does it meet all summer, or just for a few weeks?
Where does the program meet? Is it at your child's school, or at another school in the district? Will there be transportation? Are there enrichment activities offered? Does the program offer a chance for the children to be outdoors?
Answering these questions is an important start. Parents need to determine whether the program is a good match for their child, and for their family's summer plans. Kids need vacation and time to hang with family and friends, and if summer school will interfere with that, parents must weigh the pros and cons. If you are considering summer school for your child, once you have answers to the questions posed above, keep in mind the research on summer school programs. Research has provided us some information that can help guide parents like you in their decisions:
Skills do deteriorate over time if they aren't practiced. The higher the level of proficiency before the school break, the greater the retention of skills. Thus, consider the level of your child's proficiency when weighing this decision.
The time needed to relearn tasks is less than the time needed to originally learn them. Thus, if summer school is not possible due to family commitments, or the program is inadequate for your child's needs, consider getting a tutor right before the school year starts to help your child "relearn" the tasks he or she may have forgotten over the summer.
Most kids lose, on average, one month of learning over the summer—especially in math. However, some children tend to pose greater losses while other students may actually gain skills. Thus, consider where your child falls on this spectrum. Does he or she tend to lose skills at a higher rate? Is math a particular issue?
Summer learning losses especially affect lower-income children—especially in reading. Thus, does this statistic apply to your family? If so, it might be of greater importance that you consider a summer program.
Low-achieving students need more time to master material, and spacing their learning out over time can be an effective strategy. Thus, would your child be considered a "low-achieving student?" If so, a summer program may be a good way for him or her to master material.
Ultimately, the decision to participate in a summer school program is an individual one that should be based on the child's needs, the program's ability to meet those needs, and the logistical needs of a family's summer schedule. Components of quality summer programs include smaller class sizes, individualized instruction, experienced and motivated teachers, a summer curriculum that is aligned with that of the school year, and innovated instruction that does not just consist of drills and "more of the same." When these components are in place, a summer school program can provide a significant benefit to many students.
Was this post helpful?
Let us know if you liked the post. That's the only way we can improve.
Newsletter
Subscribe Today
Your monthly dose of the latest mental health tips and advice from the expert team at The Clay Center.
Subscribe
Multimedia
Quick Jumps
Tag Cloud