Children's Mental Health Awareness Day: A Letter From Dr. Beresin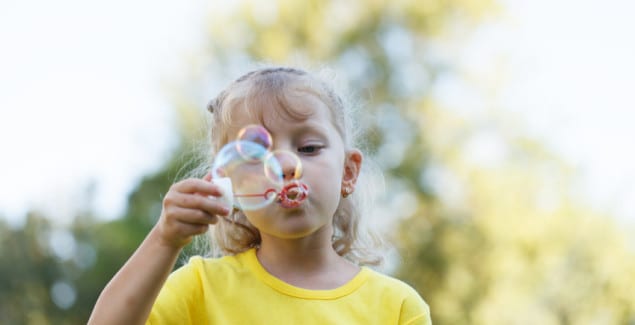 Posted in: Hot Topics, You & Your Family
Topics: Mental Illness + Psychiatric Disorders
In May, we celebrate Children's Mental Health Awareness Day.
I say "celebrate" because we all need to rejoice in a child's mental health.
We also need to be aware that no individual or family is untouched by mental illness. Despite ongoing and pervasive stigma, the facts speak for themselves.
1 in 4 individuals will suffer from a mental illness during the course of his or her lifetime. And, over 50% of psychiatric disorders begin in childhood, adolescence, or young adulthood.
Shocking? You bet!
It's amazing that such a common problem, such a widespread set of difficulties can all too often be swept under the rug. It's also pretty amazing that the greatest burden of illness—that is, the greatest cost to society in terms of income, productivity and disability is mental illness, and depression specifically tops that list.
And yet, most of us, even doctors and other health professionals, act as if mental illness doesn't exist—or at least not in our homes. Most refuse to talk about it, even when it strikes our own kids.
Sure, we can think about all the common reasons for hiding mental illness—the images of "crazy" characters in cartoons or in films/television; the unthinkable fear of losing one's mind; the shame of not being viewed by others as "normal;" or the myth that once labeled, you will never be seen the same way, socially or professionally.
But, the fact is that we all have experienced some kind of emotional or behavioral problem.
So on this day, we should pause to reflect, as we do on virtually all commemorative days.
Let's reflect on why we label and isolate those, who by virtue of their genetic constitution or neurological wiring, by the ill effects of poverty, lack of resources, trauma, or a myriad of other environmental hazards, succumb to anxiety, depression, substance use and other mental illness.
Let's get mental illness out of the closet. Let's realize that we all have brains that endure and react to trauma of some kind.
Let's also realize that many psychiatric disorders can be prevented—through education, community, school, family and social relationships. Let's also remember that our ability to treat mental illness is pretty close to the success rate for most other medical illnesses—another fact we tend to forget or not believe.
We can stop most mental illness in its tracks. But when we cannot, acceptance, tolerance, honesty and care ensure that we make the world around us a much better place.
On behalf of The Clay Center, I encourage you to take the first and most important step, and that is to educate yourself about mental health and illness by reading our blogs, listening to our podcasts, and most importantly, talking with your kids about the psychological challenges we all face.
I have no doubt that the more we make this an everyday conversation, we will, in our own small way, make this world a much better place for us all.
Was this post helpful?
Let us know if you liked the post. That's the only way we can improve.
Newsletter
Subscribe Today
Your monthly dose of the latest mental health tips and advice from the expert team at The Clay Center.
Subscribe
Multimedia
Quick Jumps
Tag Cloud