A Clay Center Top 10 – Blog Year in Review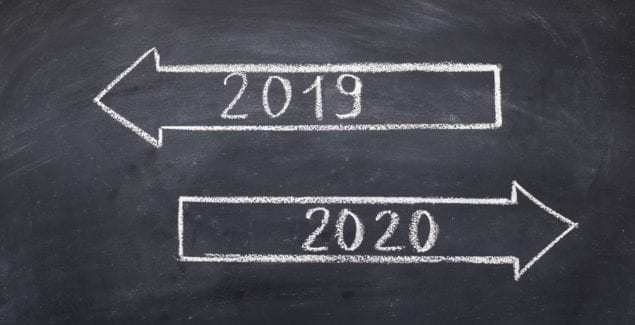 Posted in: Parenting Concerns
Topics: Child + Adolescent Development, Healthy Living
Looking forward in 2020, we couldn't help but look back at our most popular blog posts during 2019. Like everyone, we want to thrive in the year ahead. Learning what's been of most interest and use to the parents and caregivers we serve helps us to decide on what new original content will best support families, nationwide and beyond.
We were impressed by the diversity of the articles below. They reflect the diversity of the families and communities we serve, as well as the wide range of questions and challenges that arise when thinking about and supporting the emotional well-being of young people in our lives.
At the same time, the articles below illustrate how common some of these questions can be – no matter who we are or where we're from, we all have similar concerns. Any of us who has turned to one of these articles for guidance should know that thousands of others did, as well, and that we are not alone. Mental, emotional, and behavioral health challenges among young people are not uncommon and are nothing to be ashamed of. By talking more openly within our families and communities about these issues, we're more likely to find the support we need, as caregivers, to support our children.
We at the Clay Center invite you to revisit our top 10 most read articles of 2019. If you missed one the first time around, have a read now! We hope our content gives you a starting point to have these important conversations. And if you find one of these useful, please share it with someone else you know who might benefit.
Most importantly, thank you for all that you do, every day, to support the young developing minds in your lives. Here's to a healthy, hopeful year ahead.
Our children's emotional health is often influenced by the biological stages of their lives. When we understand what they are going through developmentally, it gives us a starting place for understanding their emotional needs. In this post, Dr. Steve Schlozman walks us through some of the major theories of child development.
Reality TV shows began to pave their way as a household staple in the early 2000s, and 20 years later we can safely say they are here to stay. Many of us likely have a reality show that we watch at least from time to time – but probably more for the entertainment factor, which has very little to do with real life. In this post, guest contributor Dr. Holly Peek sheds light on the ways reality TV affects developing children and teens, and how parents can guide them in making sense of what they see in the media.
Borderline Personality Disorder (BPD) has appeared in a number of popular films (Silver Linings Playbook, Welcome To Me, Fatal Attraction), yet it is still poorly understood by many. For those who suffer and their families, BPD can be a serious struggle. In this post, our executive director, Dr. Gene Beresin, outlines the symptoms of and treatments for BPD, and reminds us there is always reason for hope.
Why would a psychiatrist write about the flu? Because physical and mental health are interconnected. Feeling lousy from the flu makes other things that make us feel lousy – including psychiatric symptoms – feel even worse. In this post, Dr. Steven Schlozman talks about how the flu and mental health interact, and how to manage.
It's a widespread myth that suicidal thinking, suicide attempts, and death by suicide occur most often during the dark days of winter. In fact, these struggles are more likely to occur in the springtime, as the daylight increases and the weather warms. In this post, Dr. Steven Schlozman explores some of the reasons behind why this might be so, and encourages us to be more alert for signs of suicidal thinking and behavior in loved ones and friends as the season changes leading into spring.
Children with a learning disability in writing struggle with handwriting, spelling, and composing – far beyond just poor penmanship. Their writing can be illegible; they can be slow at the act of writing; spelling can be a challenge; and their writing may consist of short sentences that lack detail. In this post, Dr. Ellen Braaten explains how to assess if your child has a disorder of written expression, as well as the best treatments and accommodations to support them.
One parent asked us, "Once you have discovered your teen is using pot, and confronted the teenager about it, what's your recommended next step?" Depending on how the initial confrontation went, you may need to shift gears in order to get your teen to open up. In his answer, Dr. Gene Beresin shares four tips for engaging your teen about their marijuana use. Want more from our Clay Center Q+A series? Visit our Q+A webpage.
Until about 30 years ago, bipolar disorder was considered very rare in children, largely because we didn't realize it looks different in kids than in adults – instead of classic mania, many kids with bipolar disorder have frequent, sometimes frightening, explosive outbursts. This led to additional research that led to a new diagnosis: disruptive mood dysregulation disorder (DMDD), which aimed to distinguish kids with these frequent outbursts from those with more classic bipolar disorder. What are the differences in the symptoms of and treatments for DMDD and bipolar disorder? In this blog post, Dr. Steven Schlozman walks through what parents should know.
In Dr. Ellen Braaten's clinical work, she evaluates more and more kids with processing speed deficits every year – children who struggle to complete simple tasks, such as talking or finishing homework, as quickly as we think is appropriate for kids their age. What are the signs of slow processing in kids, how does it affect their day to day, and how can parents support them? In this post, Dr. Braaten provides an overview of slow processing speed.
When the Diagnostic and Statistical Manual of Mental Disorders (DSM) was last updated in 2013, it folded the previous diagnoses of Asperger syndrome into one broad category of autism spectrum disorder (ASD). For many families, clinically, this meant that their child's previous diagnosis of Asperger's changed to ASD. In this blog post, Dr. Ellen Braaten explains why this was done and what should parents know about the changes.
Was this post helpful?
Let us know if you liked the post. That's the only way we can improve.
Newsletter
Subscribe Today
Your monthly dose of the latest mental health tips and advice from the expert team at The Clay Center.
Subscribe
Multimedia
Quick Jumps
Tag Cloud