Managing Family Conflict During Covid – Shrinking It Down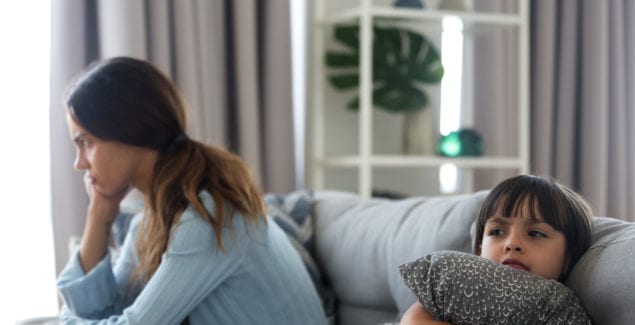 Posted in: Multimedia, Podcast
Topics: COVID-19 + Family Mental Health, Relationships
Since COVID-19, many families have spent more time together. A lot more time.
More time together than we're used to + challenging times + uncertainty about the future + none of the outlets we'd typically use to recharge = a perfect storm for rising family conflict. Conflict between siblings, conflict between kids and parents, conflict between partners or other adults at home – all relationships feel up for grabs. What can we do to help?
As we launch a new season of 'Shrinking It Down: Mental Health Made Simple,' Dr. Gene Beresin and our new co-host, Dr. Khadijah Booth Watkins, put their shrink caps on to delve into family conflict. They talk about how conflict manifests, strategies to prevent conflict, and ways to diffuse conflict and move towards resolution. Plus, Gene and Khadijah react to a high school student's comment about conflict during quarantine. Tune in!
We hope that our conversation helps you to have yours. Do you have your own story about family conflict during COVID-19, or tips that have helped you to manage it? Write to us!
Media List
Follow along with the conversation.
Tune in wherever you get your podcasts – just search for 'Shrinking It Down.'
Episode produced by Sara Rattigan
Music by Gene Beresin
Was this post helpful?
Let us know if you liked the post. That's the only way we can improve.
Newsletter
Subscribe Today
Your monthly dose of the latest mental health tips and advice from the expert team at The Clay Center.
Subscribe
Multimedia
Quick Jumps
Tag Cloud