Kindness And Empathy In The Face of Terror: Lessons From Our Children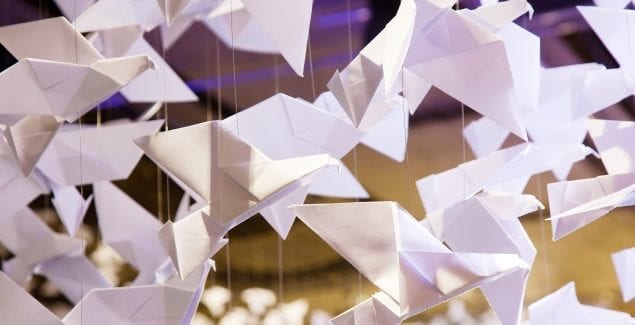 Posted in: Hot Topics, Stress
Topics: society
In the immediate days following the Marathon Bombing on April 15, 2013, I, like thousands of others in our community, was moved to seek some way to be of help.
Within days, through a combination of various friendships and professional connections, I found myself volunteering for the One Fund Boston and assisting at a private high school with a high enrollment of international students located in the Back Bay, only a block from the site of the bombings.  Without a doubt I had a remarkable opportunity to witness an outpouring of human kindness and generosity that continues to astound me by its depth and creativity, even four years later.
With the recent terrorist attacks in London and Manchester, and the sad marking of the anniversary of the Orlando attack at the Pulse nightclub, we are reminded that for our children and grandchildren terrorist attacks are a part of modern life.
As we think about how to talk with children about these events, children have much to teach us about how we can support them in their intuitive impulse to do good and empathize with the pain and suffering of others.  Anxiety and feelings of helplessness and fear can be transformed into acts of selflessness and community connection that truly leave us marveling at the capacity of the human heart, especially the hearts of children, for self-giving love even to strangers.
The response by children and youth in the aftermath of the marathon bombing was varied and creative beyond all imagination, including thousands of cards, letters, drawings, poems, and art work from individual children as well as schools, church groups, scout troops and youth groups.
One pre-school held a trike-a-thon sending in a picture of three and four olds riding tricycles around the playground along with a donation.
A boy from Hawaii sent the proceeds from the sale of coconuts from a sidewalk stand, along with a hand drawn picture of coconut trees and a message of hope and encouragement.
A fifth grade class in Iowa sent a letter to Mayor Menino with words of encouragement for the City of Boston and the first responders.
Two little girls arrived one afternoon at the One Fund Boston office at the Prudential tower, with their baby brother in tow. They wanted to hand deliver the donations from the sale of hand-made flower pins.
One remarkable boy from Hiroshima, Japan arrived one afternoon with his father. His uncle had died in the attack on New York on 9/11.   He was determined to reach out to the people of Boston with a gift of a thousand cranes that he had hand made with his friends in Japan.  The only request he made was to be guided to the two locations on Boylston Street and the BAA Finish Line to solemnly remember all those who died and those who were injured.
A high school student from China, who found safety with a friend in an ATM on Boylston Street at the time of the bombing, attended the inter-faith prayer service held at Holy Cross Cathedral only days after the bombing. As we walked back to his school following the service I asked him for his thoughts.  In broken English he said, "I think they got our backs!"
As the children of Boston and beyond grow into adulthood, it may be that their most enduring memory of the Marathon Bombing – or the Manchester bombing, or the London attack, or the Orlando night club shooting – will be a remembrance of the empowerment and goodness they experienced as the entire community seemed to rise up with collective resolve and goodwill.
The City of Boston now has memorialized this victory of the human heart by designating April 15 as One Boston Day and encouraging all its citizens, especially children, to follow their hearts in acts of kindness for the sake of others.   Eight-year old Martin Richard's words continue to resound:  No More Hurting People, Peace.
Was this post helpful?
Let us know if you liked the post. That's the only way we can improve.
Newsletter
Subscribe Today
Your monthly dose of the latest mental health tips and advice from the expert team at The Clay Center.
Subscribe
Multimedia
Quick Jumps
Tag Cloud