My Child Had An Evaluation Through The School And I Disagree With The Results – What Now?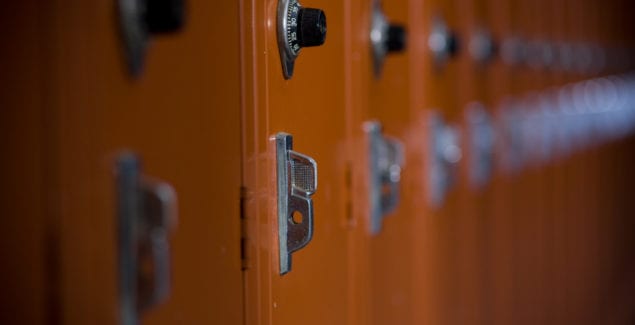 August 23, 2016
Posted in: Families, Grade School, Hot Topics, Teenagers
If you're a parent who is concerned that your child may have a learning or attentional challenge, there are a couple of routes you can take. You can get a private evaluation by a psychologist who works in a private practice or hospital setting, or you can request an evaluation through your local school system. As we've discussed previously, there are pros and cons to each.
Let's say you had an evaluation done through your school district. After the evaluation is complete, the school will call a meeting to discuss the evaluation results and recommendations (state law may specify an amount of time within which the meeting must take place). At the meeting, one of three things can happen: the team that is assembled (which includes you as a parent) may decide that the results of the testing do not support services. Or, it may decide that a Section 504 Plan or Individualized Education Program (IEP) is appropriate.
But, what happens when you review the proposed IEP or 504 Plan, and decide that it's not good enough to meet your child's needs? And what happens if the school proposes that your child is not eligible for services?
You ultimately have the option to reject all of the above in whole or in part. You can reject all or part of an IEP or 504 Plan, listing the areas of concern, and then signing the form. The sections of the IEP or 504 Plan that you accepted will then be put into place immediately while you and the evaluation team work on coming up with a new agreement. You can also reject the entire proposed IEP or 504 Plan as not adequate in meeting your child's needs, but accept the provision of the services on an interim basis while you attempt to resolve the dispute. Either way, you should request a new team meeting to go over your concerns, and to try to develop a more satisfactory program for your child. If you are able to do so, the school will mail to you a revised IEP or 504 Plan for your response or acceptance.
Below is a list of steps to follow when you and the rest of the team don't agree on the evaluation findings or recommendations:
If an IEP or 504 Plan has been proposed but you don't accept some or all of it, put your response (including your concerns) in writing, and request another team meeting in order to develop a revised plan.
If you child is not found eligible for an IEP or 504 Plan but you feel he has some type of disability, request an independent educational evaluation (IEE) at the school's expense. Also, if you have tried Step 1 and still can't agree, an IEE would be a good next move.
If the school appeals your request for an IEE, see if you can pay for an independent evaluation out-of-pocket or through your insurance.
If after obtaining an independent evaluation (either an IEE or one at your own expense) you and the school district still cannot agree on what your child needs, voluntary mediation is recommended.
If mediation fails, you can pursue a hearing, but you'll likely need a lawyer, and the process will be time-consuming. You will need to figure out if this would cause more financial and emotional stress on you than simply paying for private tutoring or therapy. Sometimes, though, you may have no choice but to go to hearing, as in the case of a child who may need a residential program or therapeutic school.
If you can't resolve your dispute with the school system informally, there are formal procedures available to you. Each state is required to ensure that parents and school districts are able to seek voluntary mediation and an impartial due process hearing. Through a state-designated agency, parents and schools can receive free mediation support to resolve disputes fairly quickly. As indicated by its name, the mediation is voluntary, meaning that both the school district and the parent must agree to participate.
The designated agency also has the authority to hold formal hearings before an impartial hearing officer who can decide any dispute relating to the identification, evaluation, or educational placement for a child with a disability. These hearings also serve to uphold FAPE—the Free Appropriate Public Education standard that each child is legally entitled to receive. In other words, the officer decides whether or not the school system is providing appropriate educational services for the child given her needs.
Either you or the school district can request the hearing process; the parties may use the hearing office instead of/in addition to the mediation services.
The hearing is typically a last resort, as it can be expensive if you hire a lawyer (which is usually wise since the school district will have one), and also quite time-consuming. The hearing officer's decision is legally binding and final unless appealed. If you or the school district is not satisfied with the hearing decision, you have the right to appeal to federal district court or an appropriate state court. If a hearing officer agrees with you that a change of placement is appropriate (e.g., a residential school), the school district must move your child to the new placement during the appeal process. If the hearing officer decides against you in a case such as this, the child remains in his current educational setting during the appeals process unless you and the school agree otherwise.
Lastly, it's important to keep in mind that by law, the school only has to provide a free appropriate education. It doesn't have to be the best or the absolutely ideal education. As a parent, you always want the best for your child, but the school doesn't have to provide the best. It only has to provide an educational experience that is appropriately adequate to meet your child's needs. Keep this in mind if you find yourself disagreeing with the school results, and know that many schools are willing to compromise—though it takes flexibility on both sides.
[fbcomments]