"Reasons" To Keep The Conversations Going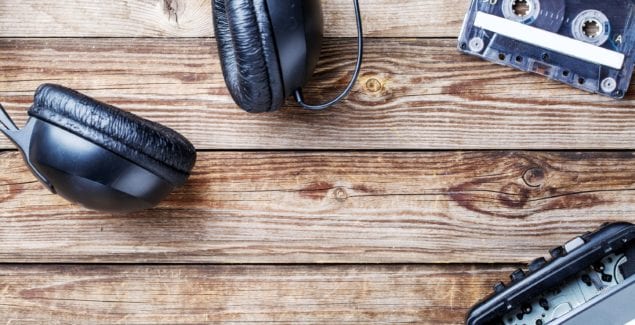 Posted in: Hot Topics, Parenting Concerns
Topics: Depression, Mental Illness + Psychiatric Disorders
Today is Children's Mental Health Awareness Day, and one mental health topic that's been on the mind of many parents, caregivers, clinicians, and educators lately is the Netflix TV series, 13 Reasons Why.
As you may know, the plot follows the journey of 17-year-old Clay Jensen as he pieces together the story behind his classmate, Hannah Baker's decision to take her own life. The narrative unfolds through a string of prerecorded cassette tapes that Hannah leaves behind, detailing in depth the 13 reasons behind her final decision.
Since its March 31 debut, the instantly viral show, adapted from the 2007 bestselling young adult novel, has spurred a torrent of responses in the news and online media. And for good reason. The show presents some pretty heavy content targeted at a teen audience, including bullying, sexual assault, and suicide.
At The Clay Center for Young Healthy Minds, we have been following the fallout of the series with great attention. We are reviewing all of the media hype, reviews, commentaries and guidance about the series – from CNN and The New York Times, to the Jed Foundation – in order to process and plan the thoughtful response you've come to expect from us. Obviously this show will, and has already, spark a wide range of responses from young people and adults, due to some of the disturbing content.
For now, we'd like to offer some general guidelines and considerations:
Some commentators think that shows like this should not be aired, or should be modified in some way to "protect" teenage viewers. As a general rule, we do not believe in censorship of narratives in any form – whether music, graphic art, or film. Art of all kinds should be in the public domain. That said, parents and caregivers do need to be aware of media content. Even for teens, supervision of some kind may be needed. After all, a major role of parents is taking care of their kids.
Younger children – preschool, grade school – should not be permitted to see certain material in the media (music with explicit themes, graphic material on the screen), and it is up to parents and caregivers to make these decisions.
For older youth, certain material presented in the media requires awareness and previewing on the part of parents and caregivers, in order to appreciate the ability of the child to handle the content presented. Parents know their kids the best, and we advise you to either view such material in advance or watch it with your teens.
There is more than ample violent, sexual and other graphic material in films, on the internet and on TV that is accessible to people of all ages. We all need to be more present and more media literate in managing our own and our families' viewing behaviors.
Shows such as this are opportunities to open conversations between teenagers and parents about important issues in our lives. After all, depression, bullying, sexual assault and feelings about suicide are not all that foreign to most of us! When talking with your kids, always:

Ask what they've seen. Use open ended questions such as, "What have you been watching lately on TV?" "Which episodes have you seen in the series 13 Reasons Why?"
Ask about their reactions. "How did that episode affect you?" "How do you feel about what you saw?" "How has it affected your understanding of depression, trauma, or suicide?"
Ask about

them

. "Have you had similar feelings or experiences?" "Have you noticed similar behavior in your friends?"
One of the most important values of narratives in the arts, such as this series, is the opportunity it creates for candid conversations with our teenagers that may be productive in understanding their own emotional lives and in furthering their development. Again, individual teens will have a wide range of emotional reactions to the show, as illustrated in this recent New York Magazine article, so you won't know until you ask.
This isn't the last you'll hear from us on 13 Reasons Why – we'll follow up again soon.
Until then, remember that you are the best expert on your teens and they rely on you for guidance, advice, comfort and understanding. Keep the conversations going.
Was this post helpful?
Let us know if you liked the post. That's the only way we can improve.
Newsletter
Subscribe Today
Your monthly dose of the latest mental health tips and advice from the expert team at The Clay Center.
Subscribe
Multimedia
Quick Jumps
Tag Cloud